Wouldn't it be nice to have your own little private space? Whether it be for studying, working, taking naps, reading, or just spending some time alone.
The good news is that you don't need to add an extra room in your home to create a secret space. You can turn any room into a private space by using bookcases as hidden doors.
This project in particular shows a 2-door sliding bookcase that opens and closes smoothly. The perfect combination, books, storage and a secret room :D
Would you like your own secret room?
Materials:
2 pcs 3/4″ 4'x 8′ Maple Plywood – for door back
4 pcs 3/4″ 4'x 8′ Maple Board – for sides
16 pcs 1/2″ 6″ x 4′ Maple Boards – for shelves
2 sets 3 Global Bearing Hinges
2 pairs K&V Extra Heavy Duty Slides
48 pcs 5mm Shelf Brackets
5mm Drill Bits
Primer
Paint
Wood Glue
Sponge
[adinserter block="11″]
Tools:
Power Drill
Sander
Table Saw
Measuring Tape
[embedit snippet="adsense-728×15-inline-text-only-ad"]
Steps:
Reinforce walls. When I pulled off the existing molding, there were weak shims holding the frame. I had to remove these and fill with solid wood on the top and sides since they will support a lot of weight.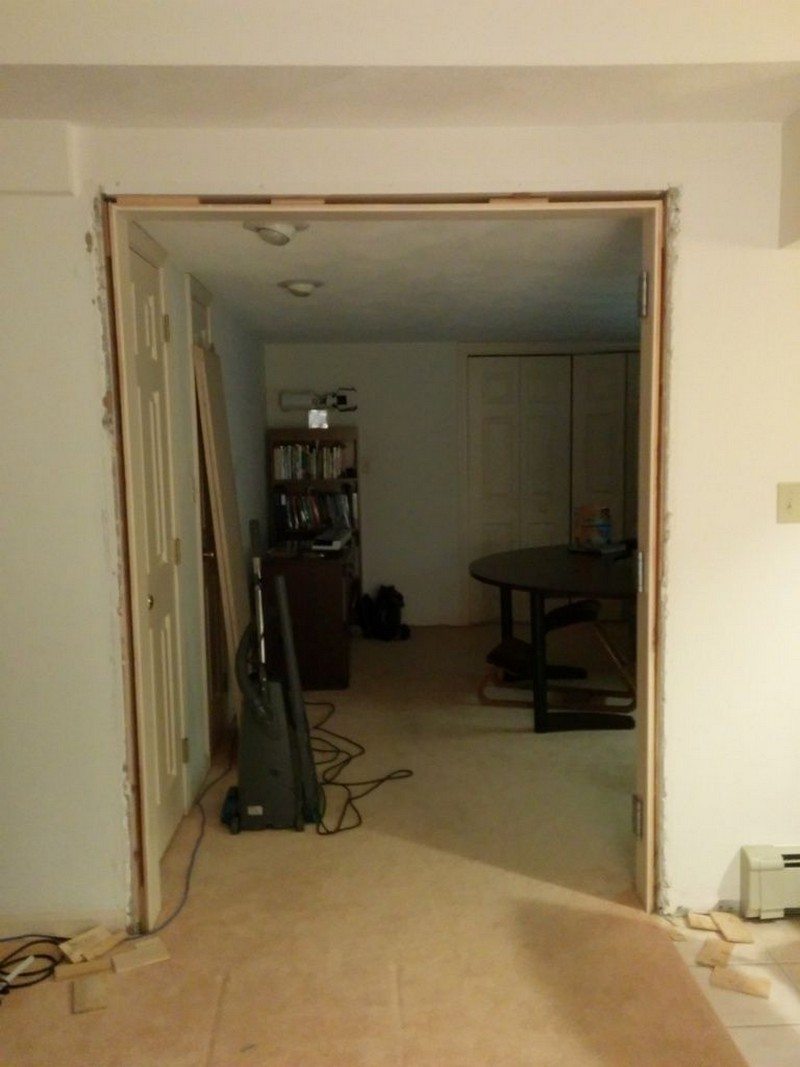 Surface prep. After securing the frame to the studs with 3″ deck screws, I needed to finish the wallboard to be smooth.
Since I wanted the doors to look like book cases flush against the wall, I needed to fill the broken wallboard with joint compound, wet sand with a sponge until smooth and coat with primer and matching wall paint.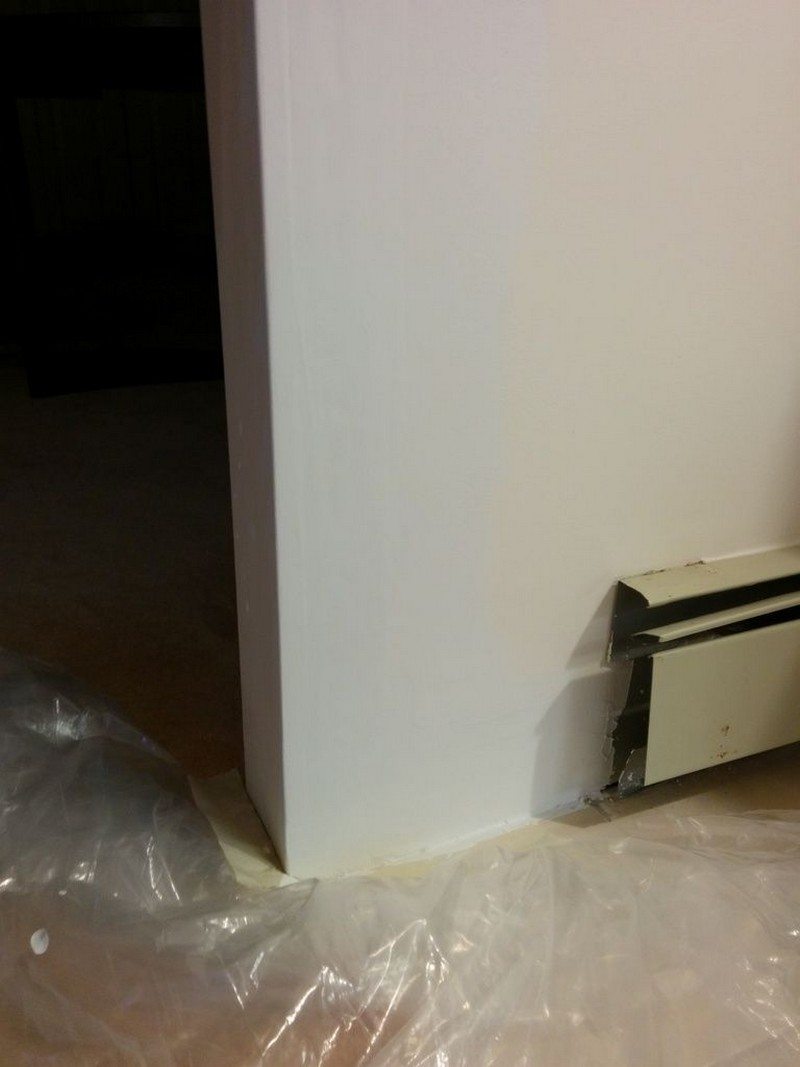 Using these heavy duty hinges I found, I shimmed them for easier placement. I bought 3″ screws for added strength.
The 500lb full extension bearing slides were attached to the top and bottom of the hinged door. I determined that 14″ slide movement was optimal.
I test fitted and pre-drilled the back of the book case, this allowed precise alignment of both sides before the bookcase was built.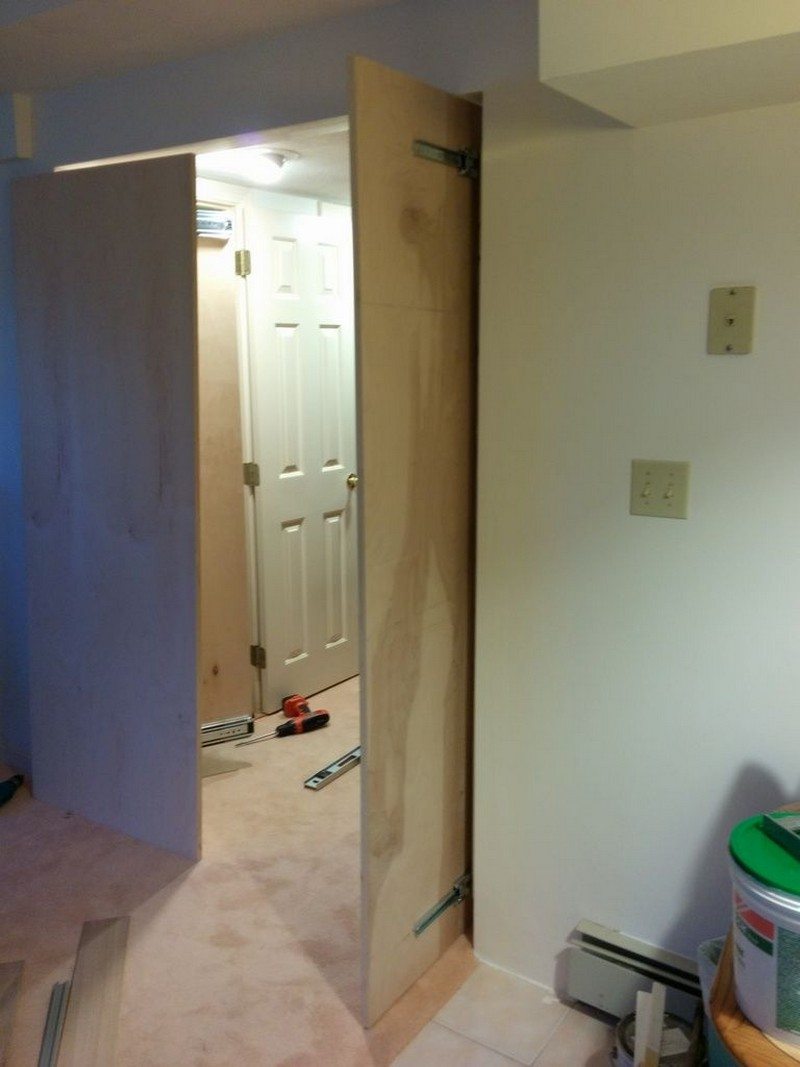 This was the first bookcase I built. I drilled 5″ holes to allow shelves to be adjustable. The sides were glued to the back using #10 biscuits (5 per side). The top and bottom were permanently glued in dado slots.
After 1 day to let the glue dry, one door was attached to its slides.
The 2nd door was attached to its slides. Some shelves were added. I allowed about 1/4″ clearance between the back of the book case and the wall and on the top and bottom. This helps reduce the amount of light that could leak out and ruin the illusion. I may staple in black felt to further insulate them.
The doors hinge inward and slide outward very easily on the bearings. I estimate each door is less than 100 lbs. Even when loaded with books, cds, dvds, etc. they should be less then the ratings.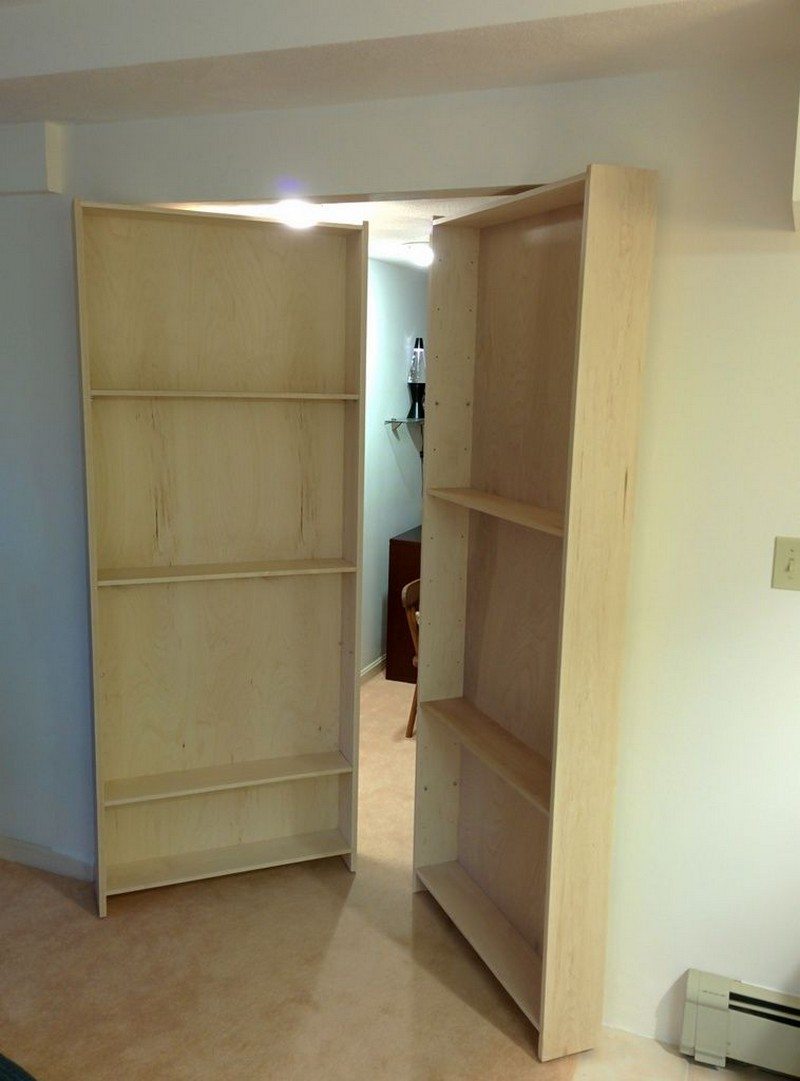 To hold the doors closed I added two powerful magnets to brackets. I salvaged them from an old hard drive. Below them are a couple rubber end stops.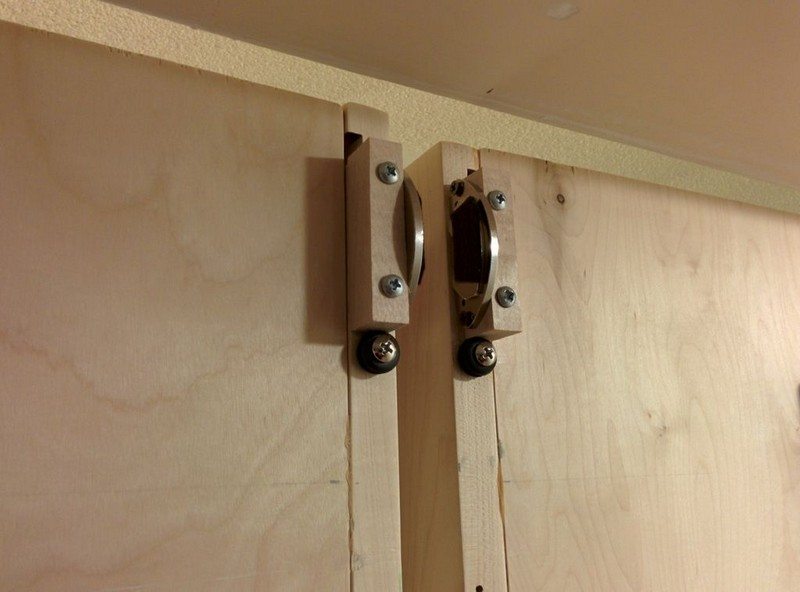 Two small handles were added to allow closing from the inside. I could have spent more time choosing better wood but I didn't consider how the inside would look until completed.
So far, there is no sagging or rubbing on the carpet. The doors are very easy to open and close.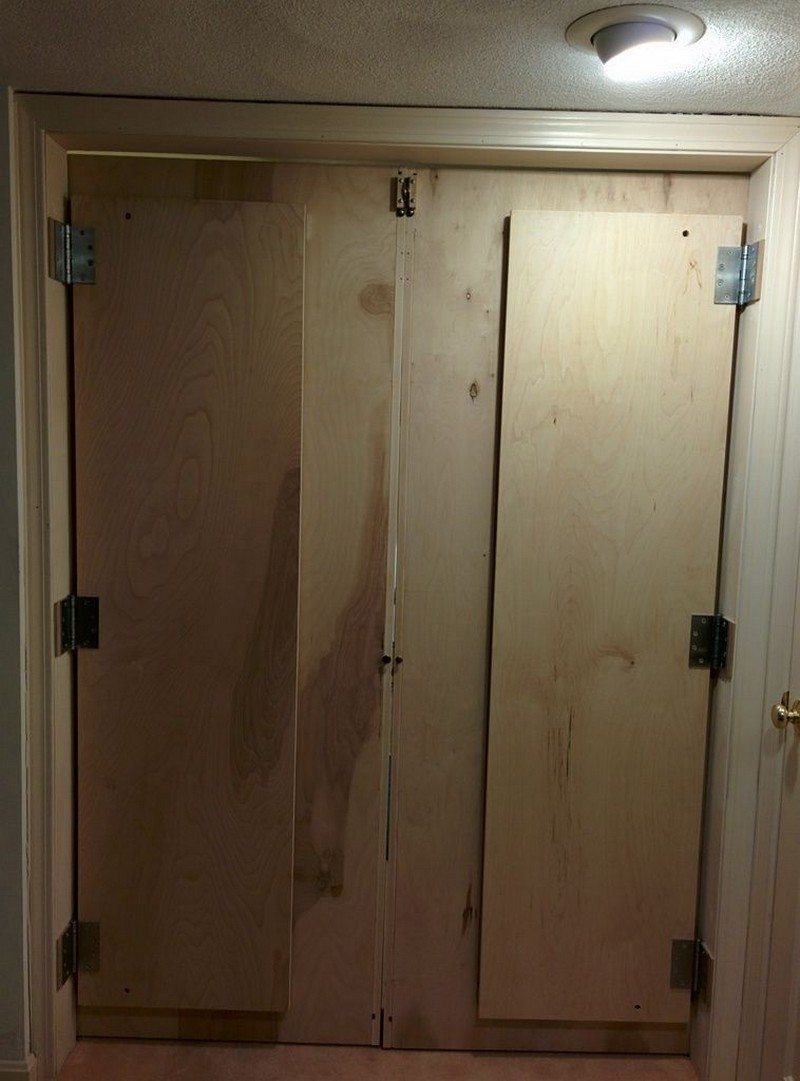 Do you have other ideas on how to create a secret room? Why not share it with us in the comments section (we promise to keep it a secret  ;-) )
Thanks to SPECTREcat for this great tutorial!
[embedit snippet="media-net-inline-ad-728×90″]