Step 3: Place the post flat on the ground. Once the holes are dug, place the post vertically into the hole (you may want to use a level, however, this may not matter too much as all-natural materials are not perfectly straight).
Then, fill about 3 spades of soil into the hole around the post and then hammer the soil with a piece of flat-ended timber. This will make the post sit firmly on the ground. If the soil is wet this may be a problem, so perhaps wait until drier weather.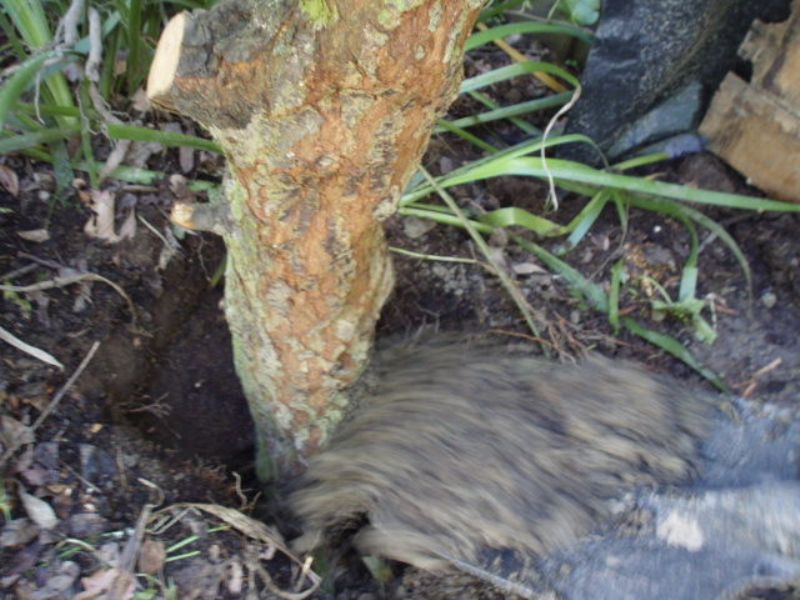 Continue until the level of the hammered soil is about 200mm from the surrounding ground level.
Step 4: Once the posts are dug in, you will need to set the height of your natural wood raised garden. Use a string line to get an appropriate height and to get the garden level. The garden should be easy to reach over, so generally, anything around 1m should be good. Once this level is set, cut all of the posts to the height of the string.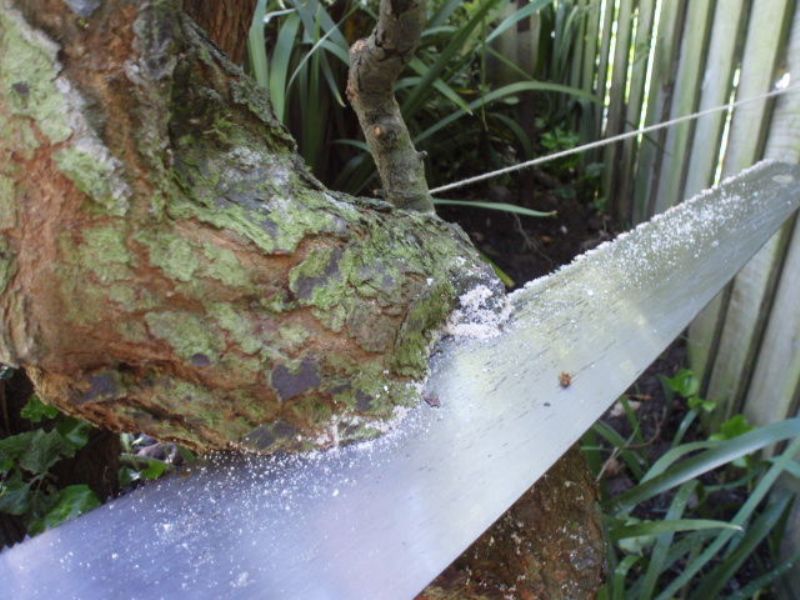 Step 5: The next step will be to notch each post so that the beams will be able to sit on something. Using the level line, calculate how deep the notch will be. This will usually be the size of the timber beams you are using.
In this example, I have used a 100 x 50mm timber section, therefore cut down 100mm and into the post 50mm from the front of the post. Cut out with a saw as level as possible. Sit the beams on the notches and prepare to fix the posts.
Step 6: With the beams in place, drill holes and screw beams to the posts. Ensure that the screw is long enough to go through both. Countersink holes if you like. Whether or not you choose to mitre any corners is entirely your decision.
Step 7: With the posts and beams placed, it is time for the most difficult part of making a natural wood raised garden. Placing the branches is a trial-and-error process and is quite time-consuming. However, there are several actions you can take to finish this task.
Continued Page 3…