Last Updated on
Chickens require balanced diets. Minerals and vitamins allow them to perform necessary body functions, lay strong eggs, and fight off infection. Fats and carbohydrates supply their bodies body with energy while proteins give them a steady supply of amino acids.
If you want to add some more protein to your chickens' diet, mealworms are an excellent option. However, they can cost you over time. But why buy mealworms when you can easily grow them yourself?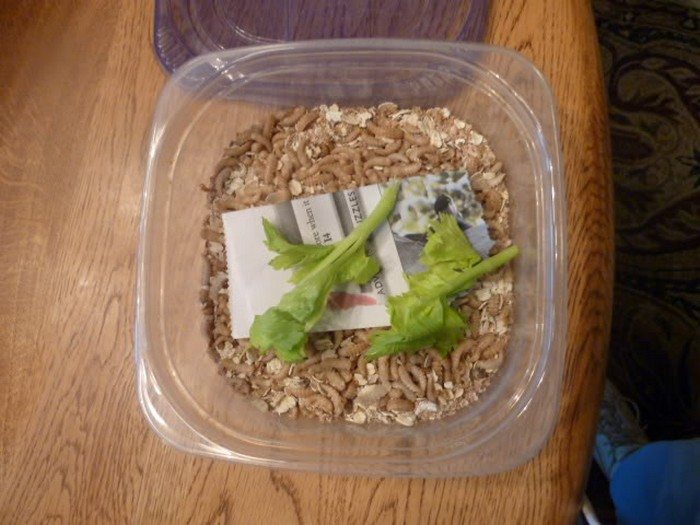 Raising your own mealworms is really easy. With something as small as a mini 3-compartment drawer from the dollar store, you can have your own mealworms to feed to your chooks. Of course, the amount of mealworms you need to produce determines the size of the drawers to grow them in. You can also use plastic bins if you already have some in your storage.
Learn everything you need to know and be inspired to have your own mealie farm by reading this great tutorial we've found for you – see link below! It is very informative and addresses the most common problem encountered when raising mealworms – moisture!
BTW, this is also a project that kids can have fun with. So if you have little ones at home, why not involve them and learn how to grow your own mealworms together!
Do you want to start growing your own mealworms for the chooks?
You'll need these materials:
Plastic 3-Compartment Drawer
Plastic Bin
Screening Material
Wheat Bran (substrate)
Cardboard, Egg Carton, Toilet Paper Tube, or Layers of Newspaper (where worms like to hide)
And these tools:
Cutter
Drill
Hot Glue Gun
Click on any image to start lightbox display. Use your Esc key to close the lightbox. 

You can get a step-by-step tutorial from Trish Brown over at Backyard Chickens!