One of the best ways to update a space is to add lighting. A great idea would be to use lighting fixtures that can double as art pieces. However, designer lighting can get pretty expensive. But you don't have to spend hundreds of dollars so you can have a set of stylish lights. With a little know-how, time, and effort, you can easily make them on your own.
Our Pick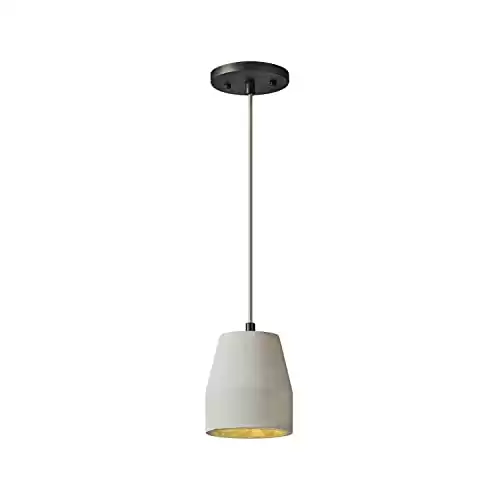 We were renovating our outdoor bar about a month ago. We wanted it to become an entertainment area when family and friends come over to visit. As work went on, we realized we needed to get new lights to complement the mood of the space. We figured concrete pendant lights would be good but the price tag attached to a set stopped us.
Fortunately, we found a tutorial video on how to DIY concrete pendant lights. It was simple and easy to follow so my husband and I worked on a set of six lights. Today, they're hanging in our outdoor bar and we love it!
Materials:
Quikrete 5000 Concrete Mix
Plastic bottles
Pendant cord kit
Threaded tube and nuts
3 ½" deck screw
Cooking spray
Screws
Light bulb
Tools:
Box cutter/knife
Drill with drill bits
Mixing bucket
Mixing spoon
Large can
Scissors
Permanent marker
Power Sander
Sandpaper
Eye protection
Waterproof Gloves
Click on any image to start the lightbox display. Use your Esc key to close the lightbox.
Light up a space using these concrete pendant lights! Watch this video to learn how to make them.