Small things matter a lot, especially when you are trying to keep your home organized. I say this based on experience. It's easier to put large things away; the small ones are a different story.
My husband is into marathons. I support his passion, making sure that the kids and I are waiting at the finish line. He has participated in a lot of them that his medals have begun to literally pile up. I knew I had to find a way to organize them or I'd go crazy looking at the entangled mess.
Our Pick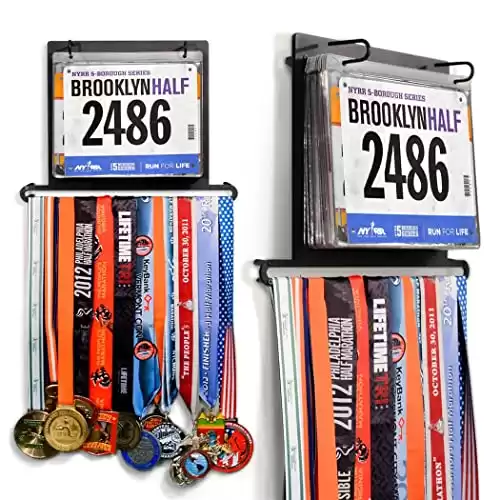 I was looking for medal display racks, wanting to buy one. When my brother-in-law saw me, he told me he could DIY it, no need for me to buy it. He said he saw a great tutorial video on YouTube and it was very easy to follow. It was also perfect because it was my husband's birthday so he got it as a gift.
If you happen to have a lot of medals at home, put them up instead of just stashing them away. Those are products of hard work. This DIY medal display rack project is simple, fast, and easy you won't have a hard time making one – or two.
Materials:
Wooden board
Wood glue
Spray paint
Tools:
Table saw
Table router
Ruler
Measuring Tape
Pencil
Sander
Bandsaw
Click on any image to start the lightbox display. Use your Esc key to close the lightbox.
Watch this tutorial video to learn how to make your own medal display rack.