We use refrigerators to store food, but have you ever thought of using them to cook food? Yes, you can cook food in a refrigerator! If you have an old fridge that needs replacing, you can give it a new purpose by turning it into a smoker!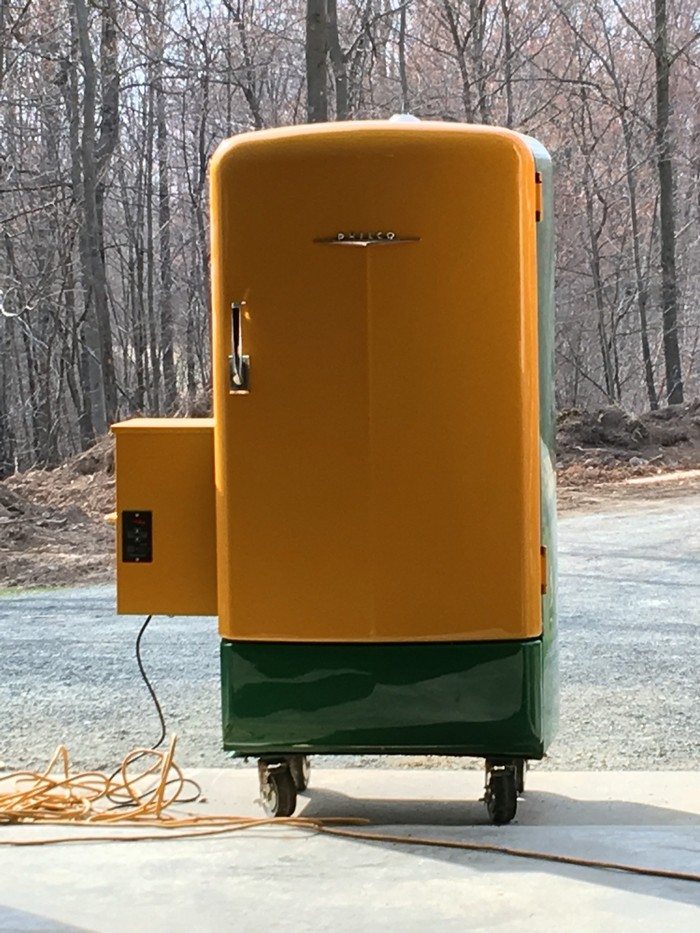 Now turning an old fridge into a smoker doesn't have a single step-by-step guide. This conversion project would depend on the kind of fridge that you have and the materials available to you.
If you have a limited budget, you can build your old fridge smoker completely out of salvaged materials. For instance, you can use parts of a kitchen range for baking elements and temperature control. In some places, an old but working kitchen range can be acquired for free!
Our Pick
You can also use recycled materials for your smoke generator, like an old printer cabinet.
If you're looking for an inexpensive smoker or you just enjoy recycling, this project will surely be rewarding when done. You can transform your old fridge to be a cold smoker, hot smoker, or both. So just imagine all that delicious food you can make with your one-of-a-kind smoker! ;)
Is this going to be your next recycling project?
Click on any image to start lightbox display. Use your Esc key to close the lightbox. ?
Thanks to Smoking Meat Forums for this great project. You can get step-by-step instructions here…