Having a small backyard shouldn't stop you from growing any kind of produce that you want!
There are plenty of solutions for backyard gardening but a trellis and raised garden box combination is a very efficient example, especially for anything that likes to climb or needs support.
Cucumbers, snap peas, green beans, tomatoes… ah, just think about that fresh, great-tasting, organic food you can grow in a small area!
Another huge advantage of this system is that it makes harvesting a breeze. You can harvest from both the inside and outside of the trellis, and it's really easy to see the fruits or vegetables.
Our Pick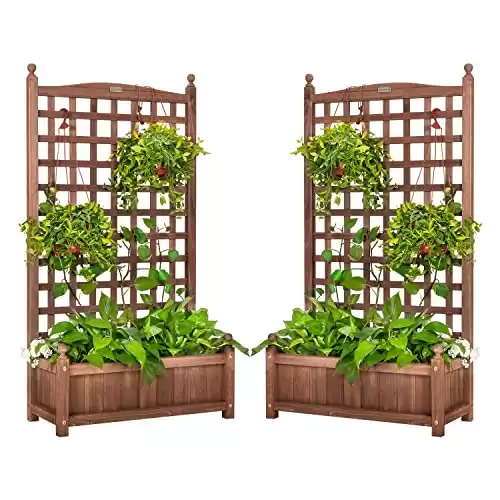 If space allows, and you space the planters far enough apart, you'll get a beautiful, shady spot to sit and read or simply listen to that produce growing :)
You'll need these materials:
9 pcs of 2″ x 8″ x 8′ Douglas Fir Timber
2 pcs of 4′ x 16′ Cattle Farm Panels
Star Bit
Deck Screws
U-Nails
And these tools:
Click on any image to start the lightbox display. Use your Esc key to close the lightbox.

You can get step-by-step instructions from DaNelle Wolford over at Weed'em & Reap…