Why let your kids wait for a trip to the playground when they can play anytime right in your own yard? Here's one project with old tires which will surely make them happy – a DIY tire seesaw/teeter-totter!
This DIY project is a great alternative to the usual, metal seesaws you can buy.
Our Pick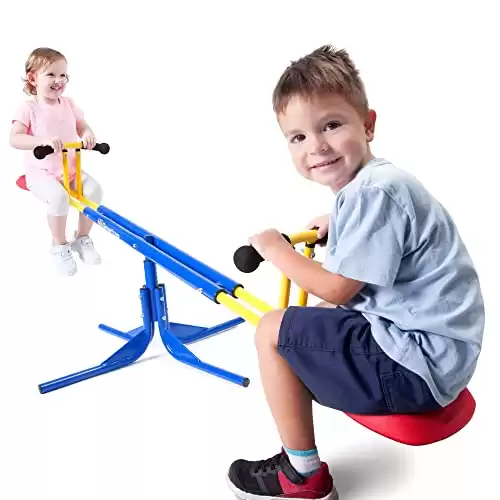 A tire seesaw is typically smaller, lighter, and not anchored to the ground. This allows your play equipment to be easily moved, especially when your lawn is starting to look worn out.
You can also customize your seesaw to suit your child's personality!
Don't have a tire? Go to your nearest tire shop and they'll give you as many as you want!
With a DIY tire seesaw, your kids are happy, you are happy and the environment is happy! What's not to love?
Do you know anyone who would love this idea, too? :)
Materials:
13″ Tire
1800 x 350 x 18mm Plywood
2 pcs of 350 x 150 x 18mm Plywood (for handles)
4 pcs of 45 x 35 x 350mm or similar Pine Cleats
4 pcs of 90 x 35 x 155mm Fixing Blocks
Spray Paint of choice
Acrylic Primer
Sealer & Undercoat
PVA
Wood Screws
Tools:
Reciprocating Saw
Marker
Jigsaw
Cordless Drill
Safety Gear
Click on any image to start the lightbox display. Use your Esc key to close the lightbox.

Thanks to Better Homes and Gardens for this great project. You can get step-by-step instructions here…