Planting directly in the ground or in a raised garden bed is really the ideal way of growing produce. But not all of us have the space in our backyard. Aside from that, plants that are grown in the ground are vulnerable to critters that might dig or feast on your vegetable patch.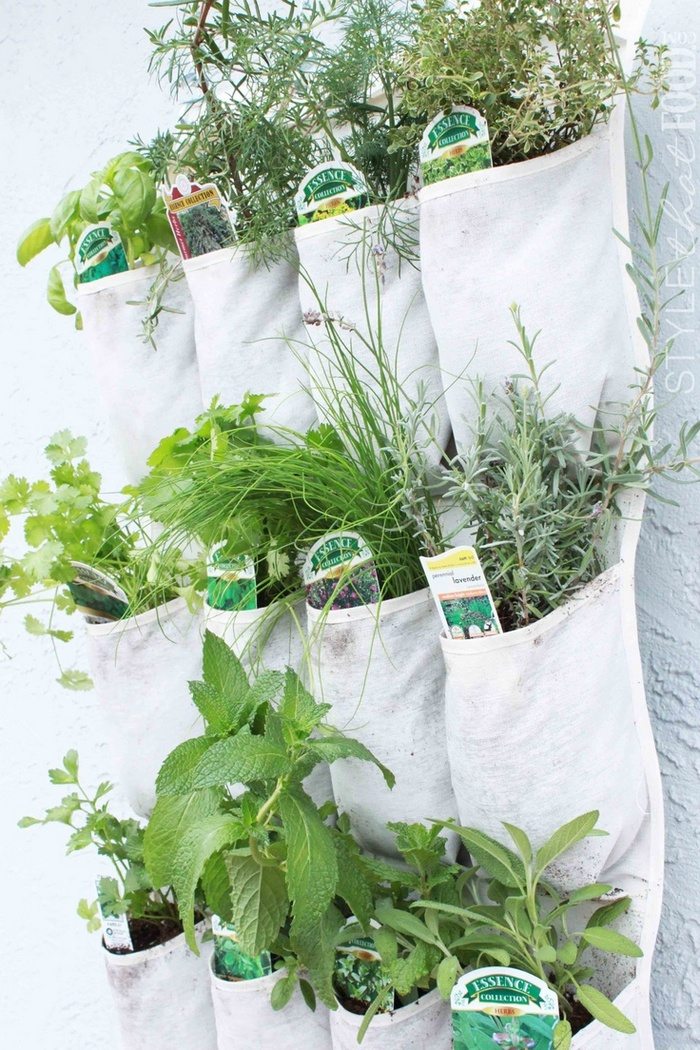 If you're also facing these problems, a vertical garden is the perfect solution. There are various ways of making them. Some might required advance building skills and can be expensive, but what you'll learn to make here isn't. In fact, it's dirt cheap ;)
Who would have thought of turning a hanging pocket shoe organizer into a vertical planter! It's very easy to make and won't cost you a lot of money.
You'll need these materials:
Hanging pocket shoe organiser
Curtain rod or pipe fittings
Screws
Hooks
Compost
Plants
2″x2″ Board
Click on any image to start lightbox display. Use your Esc key to close the lightbox.

Steps:
Attach Fittings And Rod
Determine the location where you will be hanging the planter. It should be of the correct height so that you can plant in every pocket.
Using a level and a marker, determine the spot where the fittings for the curtain rod or pipe will be attached.
After you have attached the fittings install the pipe or curtain rod. Ensure that the rod is strong enough to be able to hold the weight of the planter, soil, plants, and water.
Install Hooks and Hang Planter
The hooks you use should also be strong to support the weight of the planter when watered. Once you have the hooks continue by hanging the planter.
Establish Drainage
The planter should have a way of draining excess water. Depending on the material of your hanging pocket shoe organizer, water should be able to pass through it. If it's a material that doesn't allow drainage, create a few holes in the bottom of each pockets.
Fill Planter With Compost And Add Plant Or Seeds
Add a good amount of moisture retaining compost one inch below the rim to keep water from pouring over the rim when watering.
After you have filled the planter with compost add the plants or seeds.
Attach a 2″x2″piece of wood that is as long as the width of the shoe organizer. This will keep the base of the planter away from the wall allowing water to drip to the plants below it.
Thanks to Pippa5 for the original idea!