Baring it all takes a lot of courage, and modern industrial interior design is about exposing all that lies beneath to achieve a raw, unassuming but edgy style.
What other styles seek to conceal, the industrial theme boldly puts on display. The very structural elements of space become showpieces, achieving a look that seems unfinished, yet cohesive and chic.
Are you a fan of the industrial home design? Then here's a furniture idea you're going to like!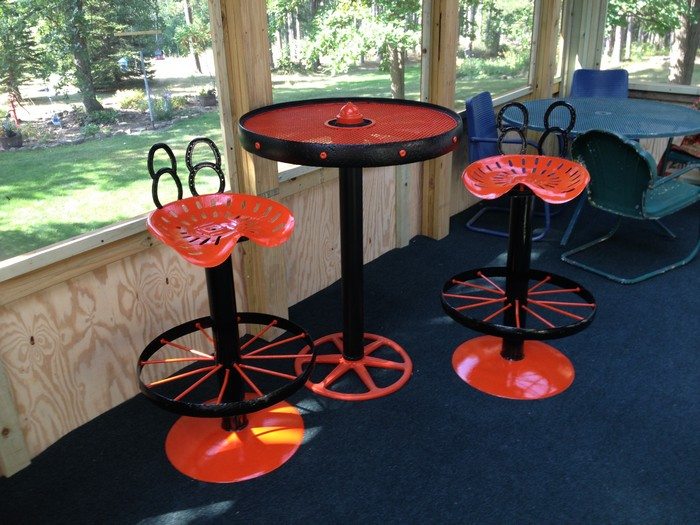 Yup, you guessed it – bar stools made from old tractor seats!
This furniture design makes an attractive feature for both inside and outside the house. You can use them as kitchen counter stools or as outdoor seating for the patio/backyard.
You can use any base that you desire, from old wheel rims, milk jugs, and other scrap metal to timber frames.
Paint them any way you like (with a rusty finish or bright colors), and they will surely be a conversation starter, regardless!
Got room for these stylish tractor seat bar stools in your home?
Click on any image to start lightbox display. Use your Esc key to close the lightbox.