Potato grow bags or tater totes offer no-dig convenience and help a lot in growing your own, good quality spuds! You can buy potato bins from stores, but you can save more or have more potato grow bags for the same cost if you DIY…
Making your own potato grow bags is very easy and it brings a number of advantages. First, you can grow more potatoes since you are providing the plant with a lot of vertical space. Spuds grow along the stem so the higher your mulch is the happier the potato!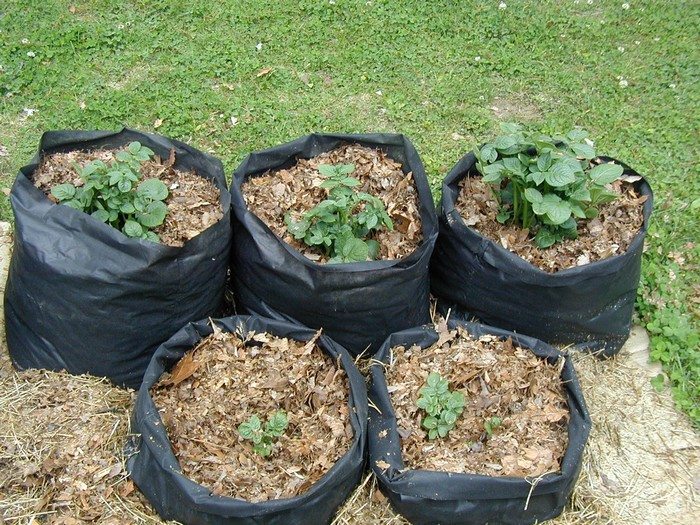 Harvesting the spuds is also better with these potato grow bags. Here, you don't risk damaging any of the potatoes since you don't have to dig through dirt. You can also be assured that you are not missing any of the spuds because looking for all of them is easier (possible) with this container garden!
And when you need to relocate your potatoes, no problem!
Worried about potato bugs? You can get rid of them by planting nasturtiums, marigolds and bush beans around your potatoes :)
Is this the perfect idea for producing your own spuds? Read on to learn how to sew your tater totes and set up your potato garden!
Materials:
Landscape Fabric
Nylon Sewing Thread
Tools:
Scissors
Measuring Tape
Sewing Machine
Steps:
Tater tote construction: The landscape fabric I had on hand was a partial roll 36″ wide. I cut the remaining fabric on the roll down the middle, making each half 18″ wide strips. I cut the strips into 48″ long pieces.
Fold the fabric in half and sew the short ends together with nylon sewing thread at least 1/2″ from the edge. For more stability, I folded the finished seam to one side and sewed it down, too.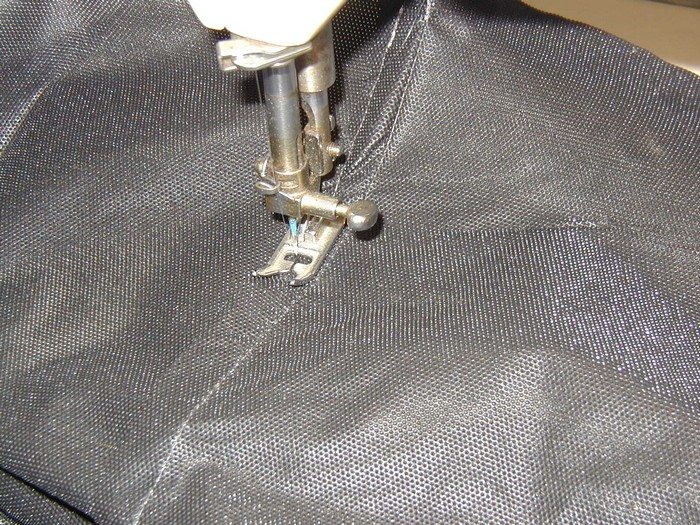 Sew darts about 3″ long at each corner along the bottom. Pull opening apart between darts to fold fabric in opposite direction to sew two more darts at the bottom, being careful to leave an opening.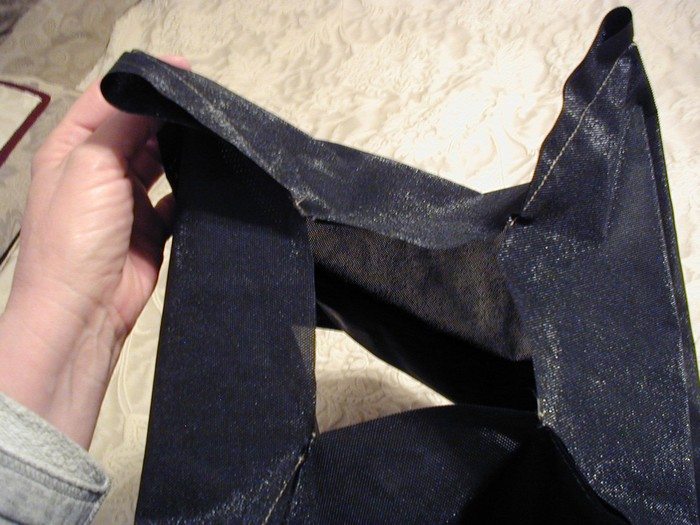 When you are finished with the sewing portion, you should have a square hole in the bottom of your Tater Tote ready for planting.
These Totes finished out at around 14-15″ in diameter and about 16-18″ tall, but you can make them any size you want or your materials allow.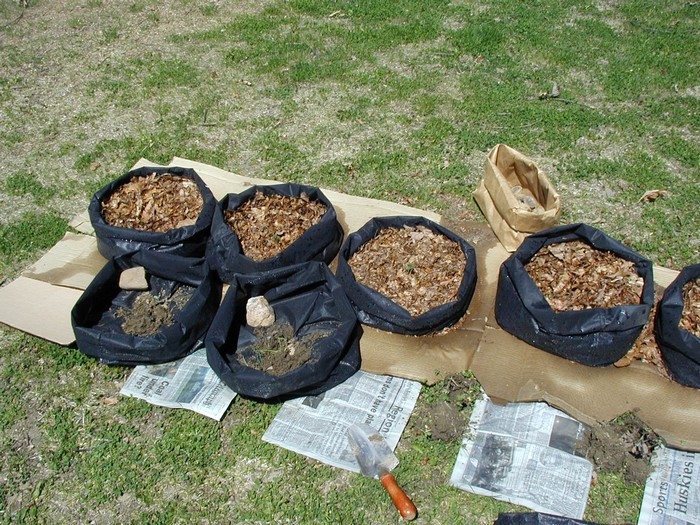 Planting taters in totes: Place a biodegradable mulch material (newspaper, cardboard) on the ground for weed control where you would like to plant your Tater Totes.
Measure the diameter of your Totes and use this dimension from center to center between your Totes. Cut out holes through the paper to expose the ground where your Totes will be positioned over.
Continued Page 2…