Last Updated on
Tile Mosaic:
A tile mosaic insert is a great way to personalize your Lack end table.
What you will need:
Ceramic or glass tiles
Tile cutters, glue and grout
Cardboard supports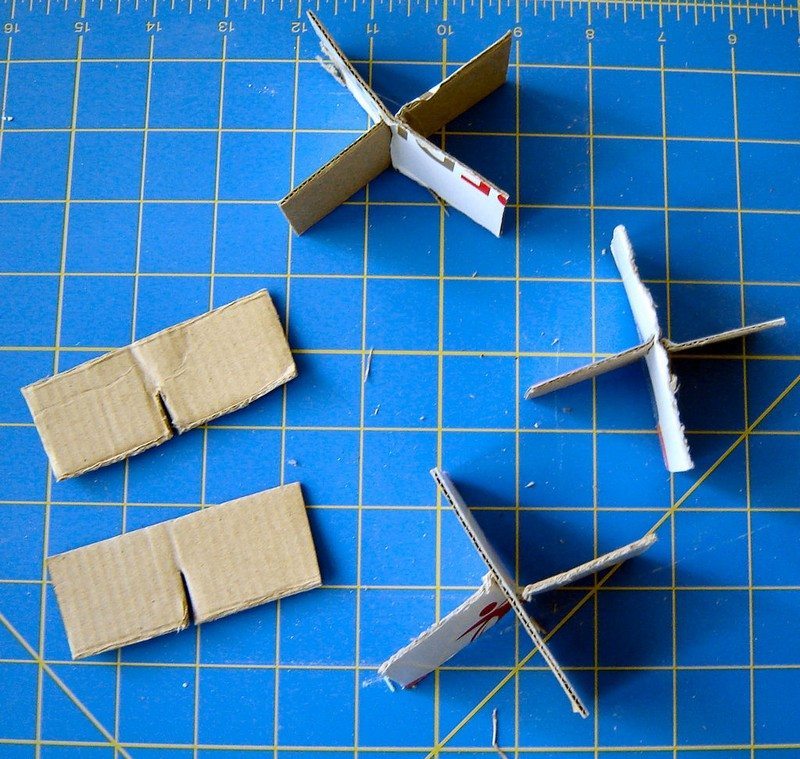 Start with the pattern you want and transfer it to the piece of the table top that you cut out.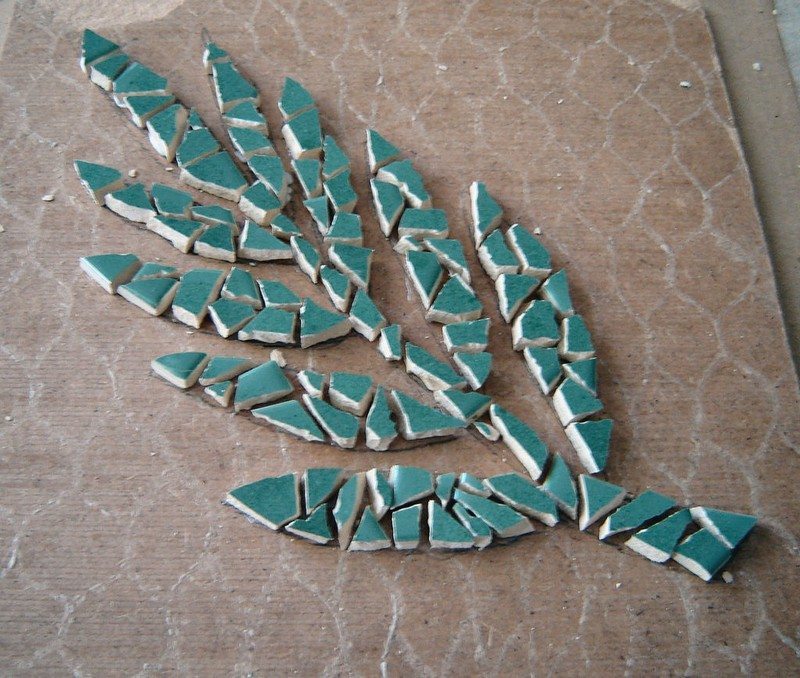 Start breaking up the tile pieces and glue it to the board according to the pattern.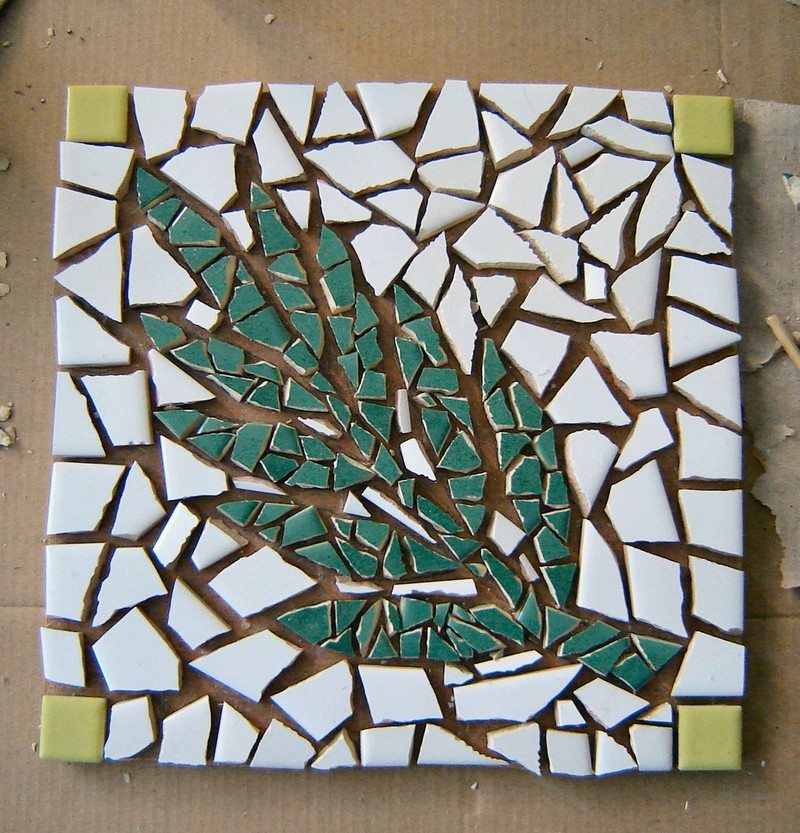 When the pieces are glued on cover it in grout.
Wipe off the excess grout from the surface.  Once the grout has dried you can put the cardboard supports in the hole and place the mosaic over top.
Whiteboard:
You can turn your table into a handy message centre by adding a whiteboard.  Simply cut a piece of glass and white paper to fit in the opening on the tabletop.  Use the cardboard supports in the hole, put the white paper on the supports and place the glass over top.
You can write on the glass with a dry erase marker and it can be wiped off easily.
Lights:
Add a string of Christmas lights to brighten up your table.  Place the lights in the table and run the plug through the hole at the bottom.  Add the cardboard supports and place a piece of frosted glass over top or you can use the white paper and clear glass.
Here are a couple more ideas…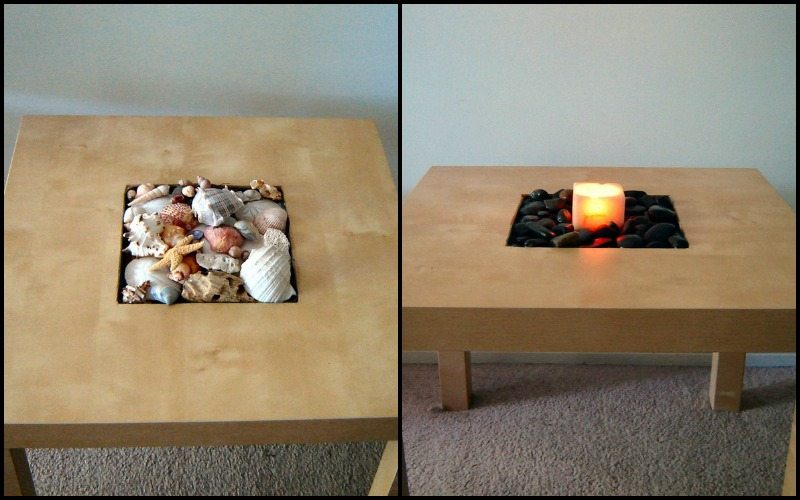 What other possibilites can you think of? :)
Thanks to ChrysN for this great project!