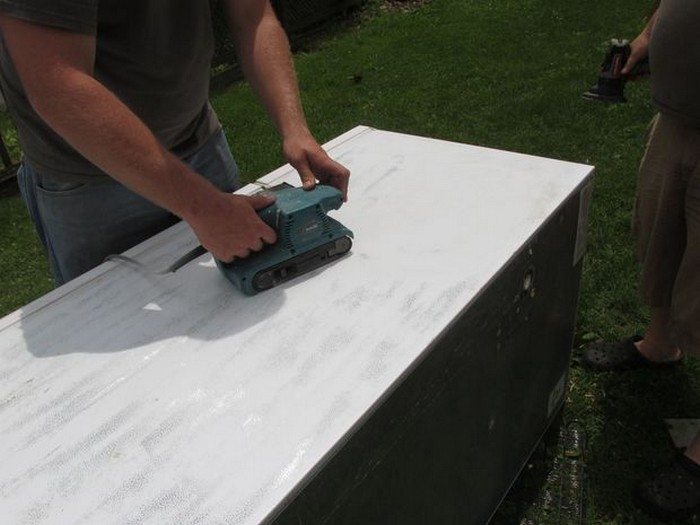 Painting the refrigerator isn't a necessary step, the reason we chose to do it was because the bright white enamel of the refrigerator was very visible where the unfinished edged of the pallet boards came together and the white showing through the boards made the project look very unfinished. If you're lucky enough to have a black refrigerator for this project then you can skip this step otherwise, grab a sander to rough up the surface of the refrigerator and about 4 cans of flat black spray paint and get to work.
Note: Try to avoid spraying the gaskets that seal the refrigerator doors. The paint may cause the gaskets to seal less effectively making your refrigerator/cooler less effective.
Note: Don't worry too much about getting a perfect coat of paint. Most of the refrigerator is going to be covered with wood. The only goal of the paint is to cover up the thin spaces the will be visible where the pallet boards don't quite meet. The last picture on this step is the finished paint job we moved forward with and as you can see, it isn't all that pretty.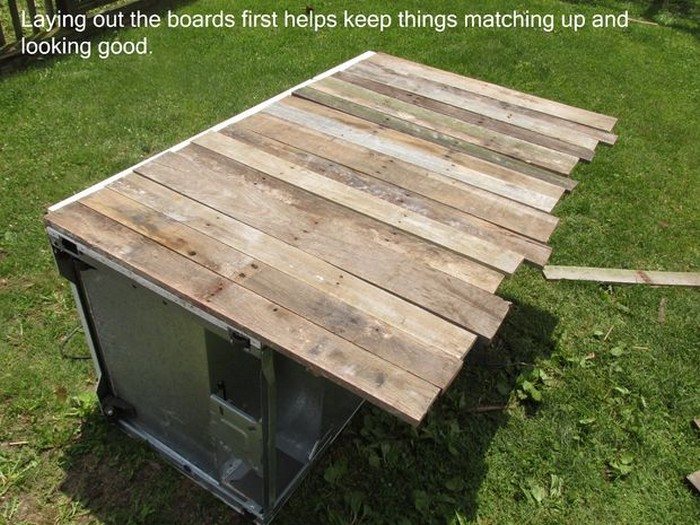 With the refrigerator painted black, the next step was to start covering the sides, top, and bottom of the refrigerator with the reclaimed pallet wood. We started by laying out the cut pallet boards to see how they would fit together on the side of the refrigerator. Making them fit together, and making everything look good, took a bit of time as some of the pallet boards had to be fit together like puzzle pieces.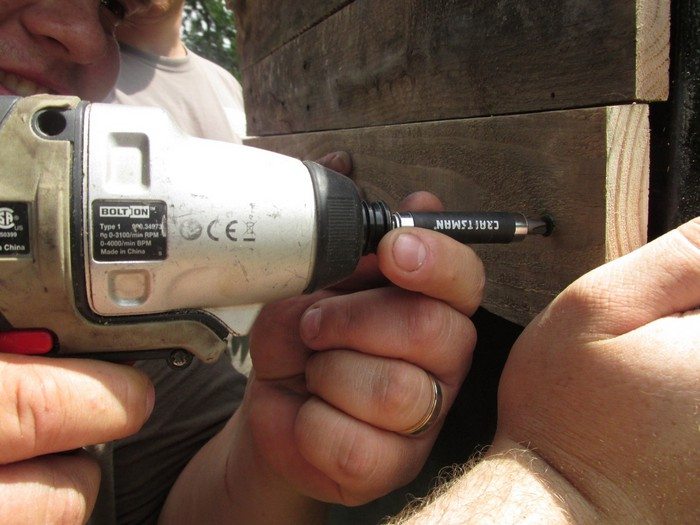 Once everything looked good we started attaching the boards using a combination of liquid nails and 1 1/4″ wood screws. The screws were long enough to go through the outer casing of the refrigerator, but not so long that they would puncture the inside cooler compartment, the screws also provided clamping pressure to ensure a good bond between the liquid nails, wood, and refrigerator.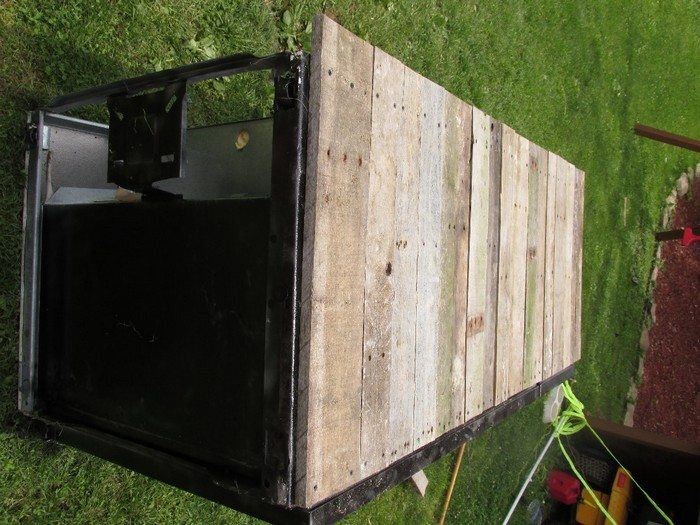 The top and sides of the refrigerator were very easy to cover with wood, (the only small hang-up was accommodating the door hinge on the top of the refrigerator which required a bit of router work to make one of the boards fit properly).
The bottom of the refrigerator proved to be a little more work as we had to frame some parts of it in with 2″ X 4″s before we could add the pallet wood siding.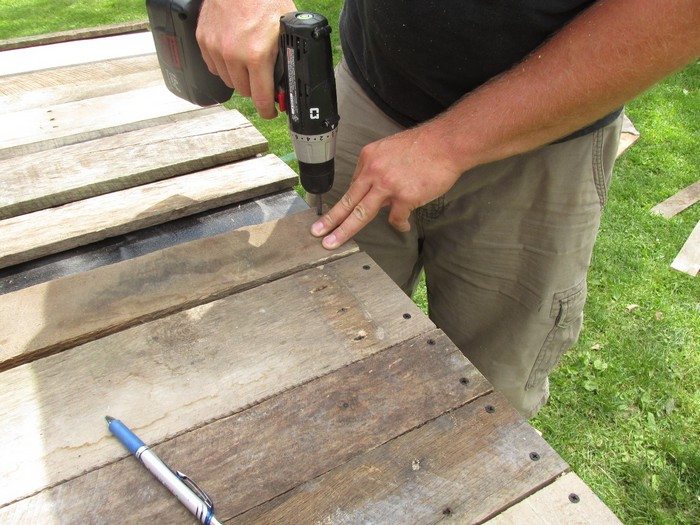 Covering the doors of the cooler with wood is pretty similar to covering the sides with the only real difference being that it takes a bit more craftsmanship to keep everything looking nice.
Continued Page 3…