The chimney: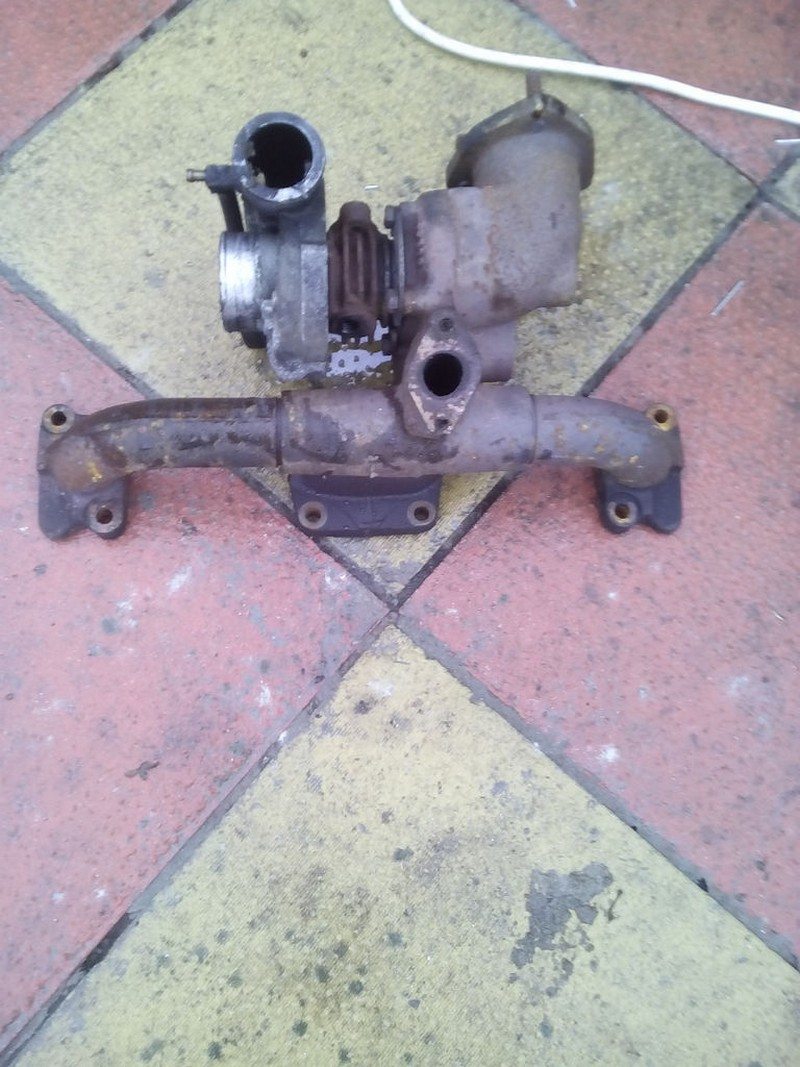 To make the chimney I used a turbo I had recently changed on my Landrover as it had places to bolt through. But I think a lot of exhaust parts would do the trick, see what your scrap man has.
I just cut the two pipes off, job done.
For grill racks I used threaded bar.
I drilled two level holes just below the door level on each end, I then fed threaded bar through putting a nut inside and out on both sides. I tightened the two outside bolts first to put tension in to them, then used the inside nuts to lock them, this made the barrel much stronger. I left the bars long on one side to hang tools.
For the top rack I used a similar idea, but put them through the top bracket on the exhaust pipes as well, with a nut and bolt to secure each chimney through the second hole.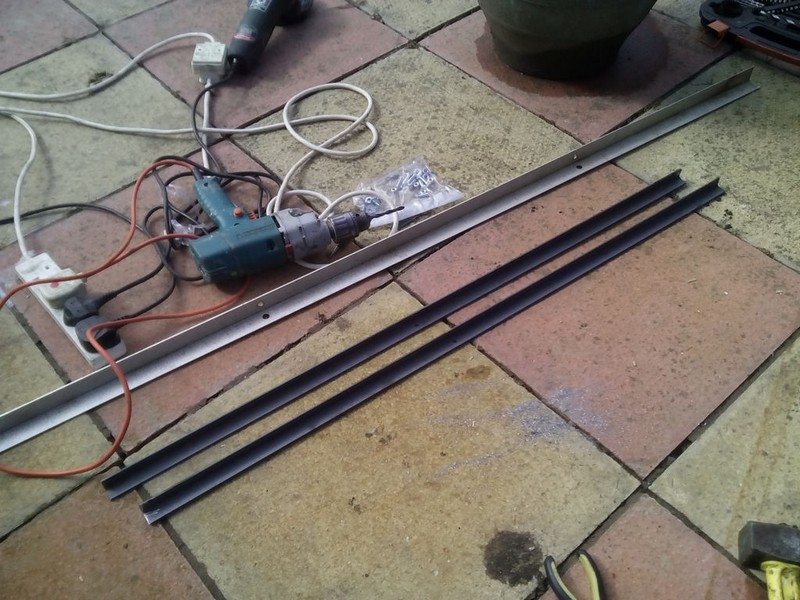 I just made a simple frame. Using 4 legs secured using washers as shown, this means it will fold away. With a cross member at the top to hold the BBQ and halfway up the legs for support. Chains stop it opening too far and enables adjustment.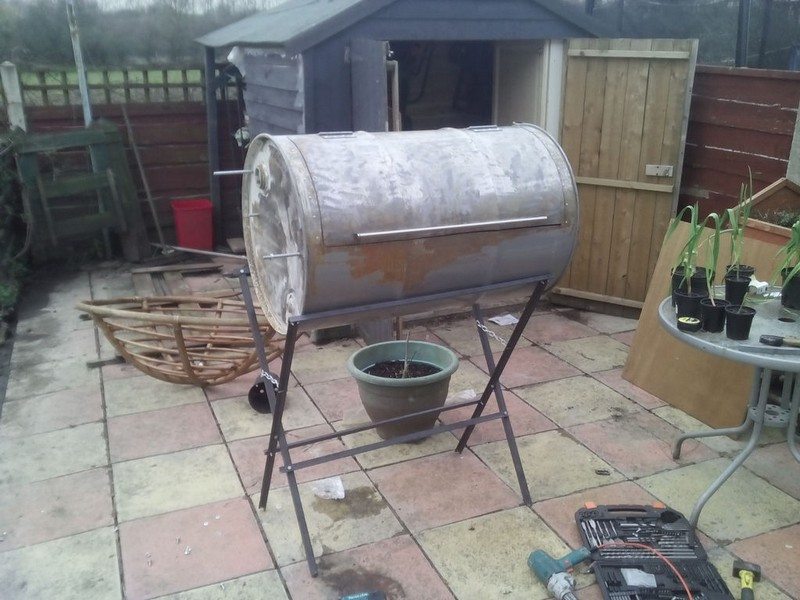 This was just attached using self tapping bolts.
And that's it — pretty simple!
Is there anything you could suggest to improve this smoker? If you're after something smaller, ready to use today and capable of sitting in the kitchen, you might like this inexpensive indoor/outdoor smoker from Nordic Ware.
Thanks to