The springs for the handles on the back of smoker and grill doors are from the seat of a riding lawnmower (the riding lawn mower is now a racing mower of sorts, no use for these springs any longer) I used these to keep the tension on the handle to make them operate properly. Some flat steel bent to act as a latch on the inside of the door frame keeps the doors closed rather nice.
Finished off with a nice large easy to read temp gauge.
Damper Setup: A photo and some crude drawings to help illustrate how I set up the intake damper.
The exhaust damper is nothing more then a flat piece of steel slid over the chimney to regulate heat flow.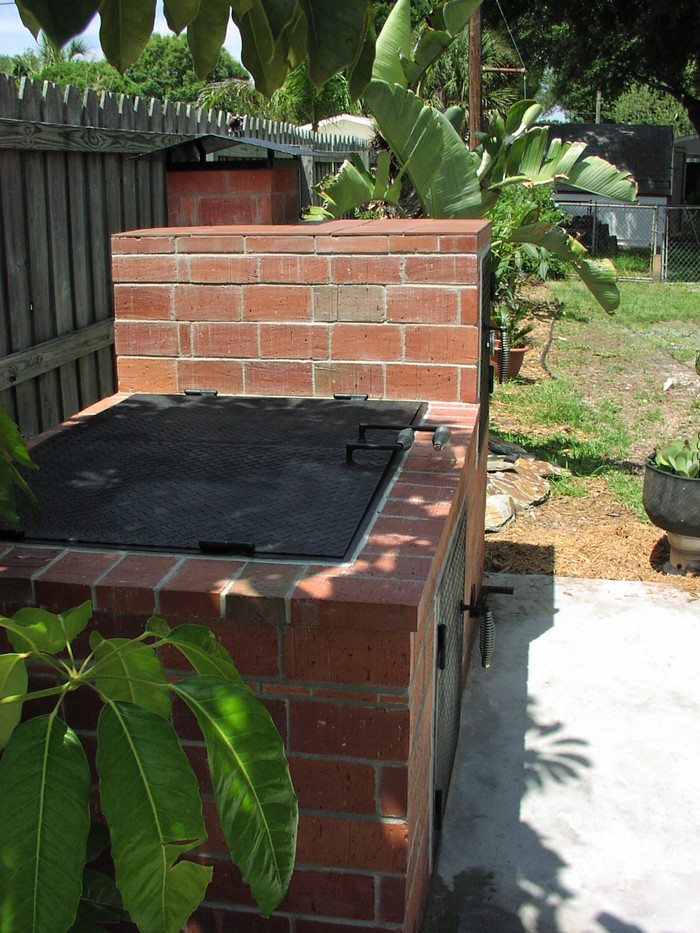 Sole's Pit Master Barbecue: Among other names, LOL.
I have kept my fires small so far. Only some light grilling and short test run with the smoker. Making sure it dries out slowly.
One cheap Gas Grill on its way out the door. needs a gas bottle, first, come takes it, LOL.
Updates: What a great summer of outdoor grilling it has been! The smoker keeps a nice even temp once warmed up which does not take long! I have smoked several pork shoulders and ribs, including beef ribs and a brisket and more yard bird then I can remember!
The fire pit has been awesome as well! Appetizers like bacon-wrapped shrimp to grilled stuffed jalapenos, grilled fruit, veggies, corn, taters, you name it! All turns out great!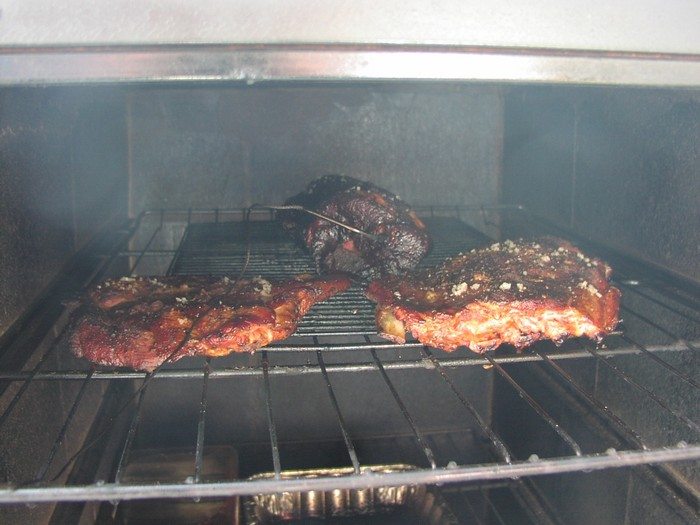 Editor's note:  I'd be tempted to add a removable plate above the grill racks so that I could fry onions or cook dosa etc., but other than that, I think it's a great job! What do you say?
Thanks to solelord for this great project!