Last Updated on
Are you looking for a nice outdoor cooking idea for your backyard? Why not build a fire pit grill!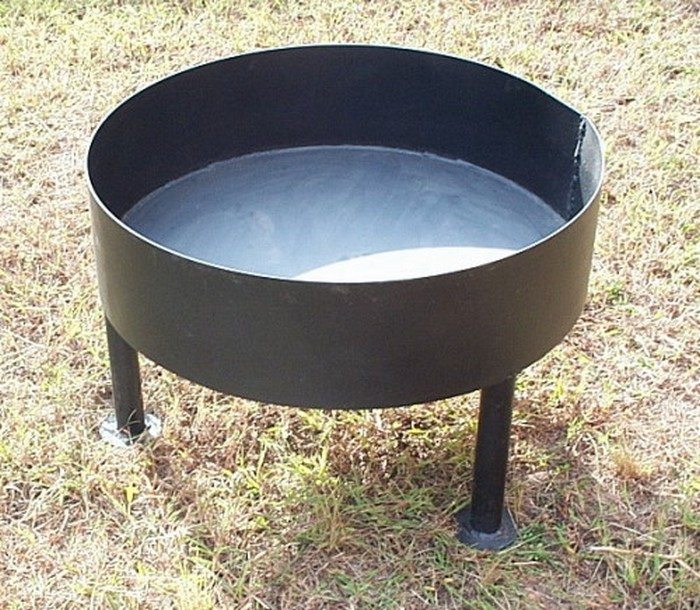 There are many great reasons to build a fire pit grill – all of them good that you can't go wrong with any of it.
First, is that there's simply something about fire pit grills that make outdoor cooking more exciting and fun. It's more satisfying to cook the perfect food with a fire pit grill than a grilling appliance. We're sure many of you will agree with us on this. ;)
Second is that most of them basically allow for a 2-in1 function. You can cook on it or simply use it for outdoor heating while you relax in your backyard!
We also like the fact that it's perfect for any backyard – big or small. Aside from the 2-in-1 function we've just mentioned, you can have one with any size that you want. You can even decide if it would be portable or fixed to a certain spot.
It's easy to build and as well as remove it, should you plan to renovate your outdoor area in the future.
Think your backyard could use a fire pit grill? Then have a look at our collection of ideas below and be inspired to build your own!
Click on any image to start lightbox display. Use your Esc key to close the lightbox. ?
Santa Maria Style Doube Grill BBQ
Above Ground Fire Pit with Adjustable Grill Grate
Dutch Oven Cooking
Fire Pit with Removable Hanging Grill
Square Fire Pit Kit with Grill
Small Fire Pit Horseshoe Grill