Need a good outdoor 'bed' you can use for relaxing in your yard? Here's a quick DIY project that's sure to be envied by the neighbours! :)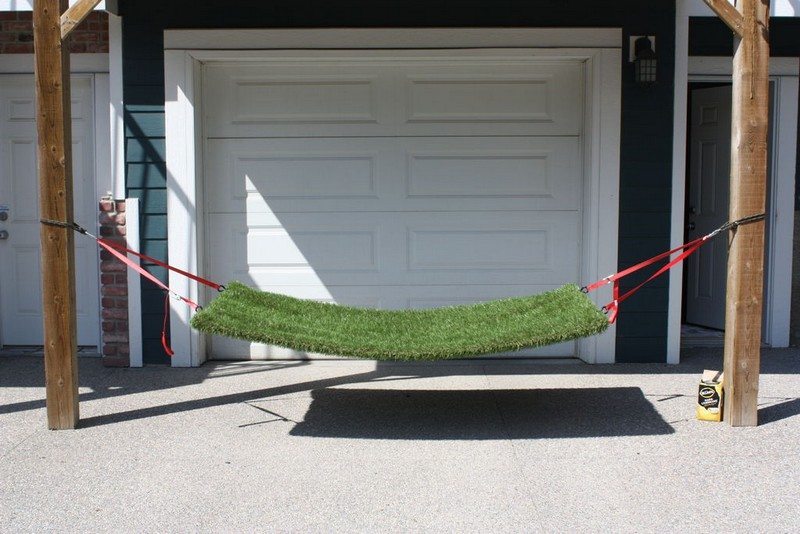 Hammocks are a great way to snooze, canoodle or simply read, any time of day, indoors or out. This unique 'grass' hammock is a very easy project you can do in less than an hour if you already have posts, trees or a handy hammock stand.
It's comfortable and definitely unique! Take a picnic lunch with you and enjoy an ant free experience!
Can you imagine now resting on this inviting hammock? :)
Materials:
Grass Shag Carpet
2 pcs – Tie Downs
2 pcs – Black Metal Pipes
Zip Ties
Caribiner or Quick Links
Rope
Silver Sharpie or any Marker
Tools:
Measuring Tape
Knife (military tactical type)
Steps:
I didn't even need to measure at all I just counted the seams. I started by finding the relative center by counting how many seams from the outside would fit the pipe.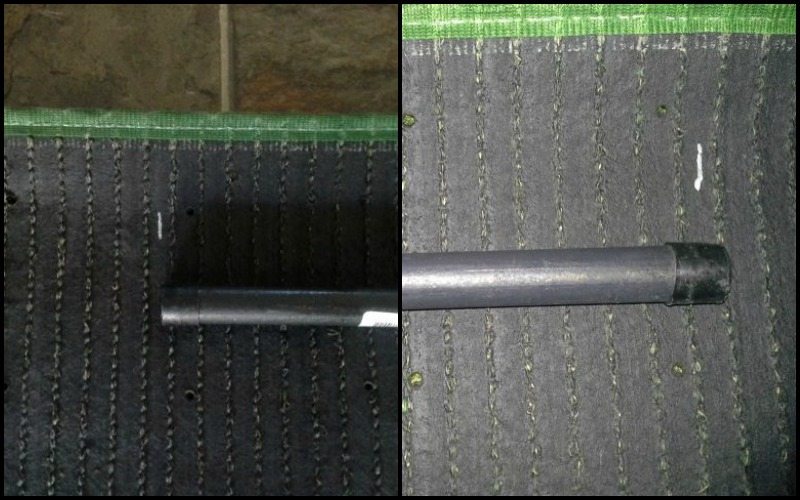 I marked this spot with a silver sharpie. I then rolled the pipe back until I could roll enough of the carpet around the pipe to cover it.
I cut some slits where I thought I should bring the hooks through.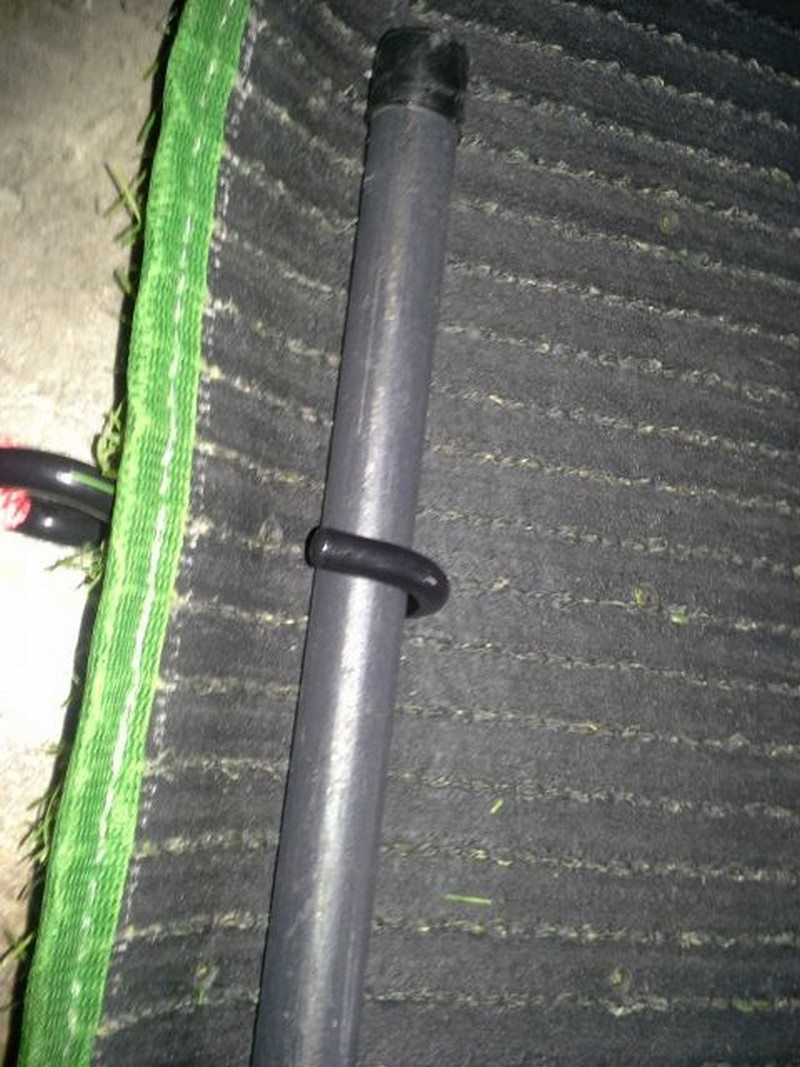 I slid the hooks in the small slits and put the pipe in the hook.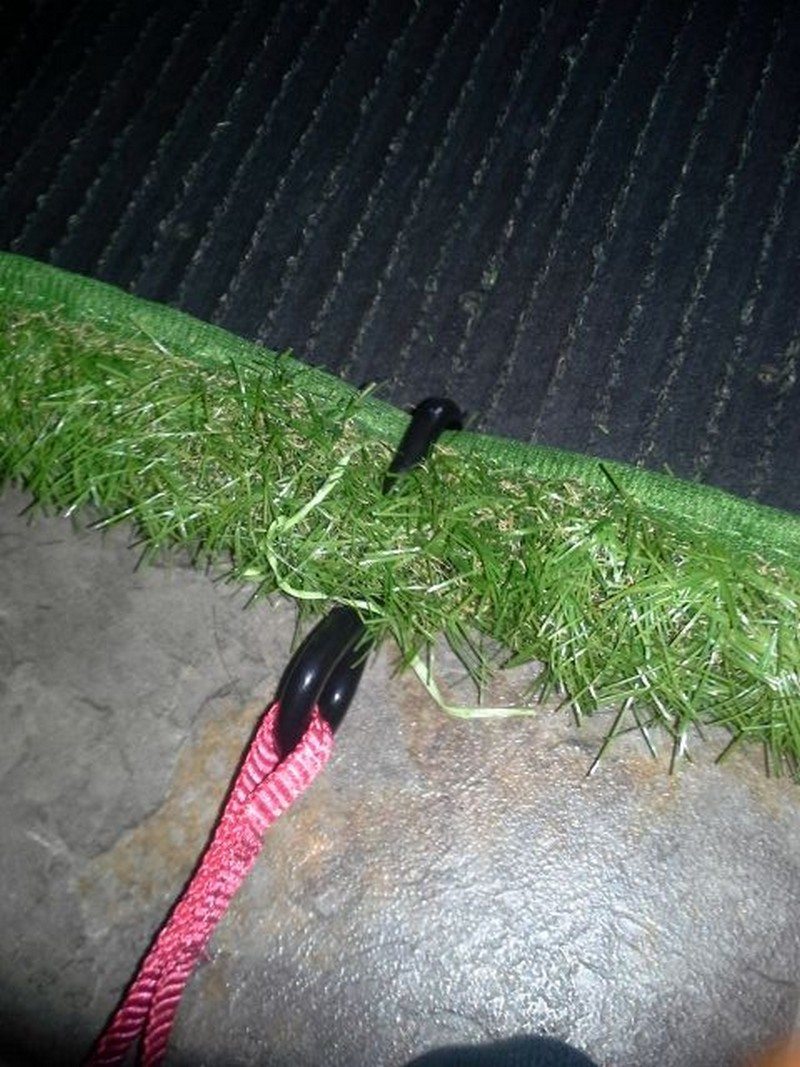 I then tucked the end of the carpet between the hook and the pipe to keep it in place.
Continued Page 2…