This tetris themed bookshelf doesn't only look cool, but is also a great storage solution.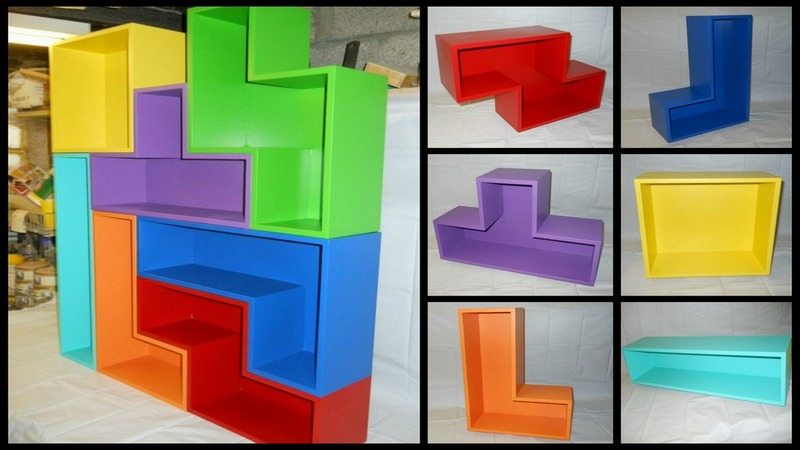 Since this bookshelf is completely DIY, the size of each box is fully customizable allowing you to save space. You also have control of the orientation of each blocks so you can arrange books and other items according to your preference. You can take organizing a notch higher through color coding. Each block can be painted different colors. And if you need more storage space, just build and add new blocks.
Anyone for a game of DIY bookcase Tetris?
Materials:
 3mm MDF – 2′ x 6′ sheet
12mm MDF – 4′ x 8′ sheet
Spray Paint
Wood Glue
PPE – Dust Mask, Goggles, Ear Defenders
Sand Paper
Rags
Tools:
Steel Ruler
Squares
Knife
Router with Dovetail Bit
Dovetail Jig
Table Saw
When you think about it, each Tetris block can be broken down into four equal squares.
I decided each square would be 160mm2, and be 224mm deep. I took to AutoCAD and drew up some plans.
I chose to use 12mm MDF, and they'd be backed with 3mm MDF. The joints would be dovetailed as they're nice and strong, and not that hard when you've got a router and a dovetail jig. (you can get away with rabbit joints though)
Once I was happy I wrote all the measurements down as a "shed reference sheet" and took to my little workshop.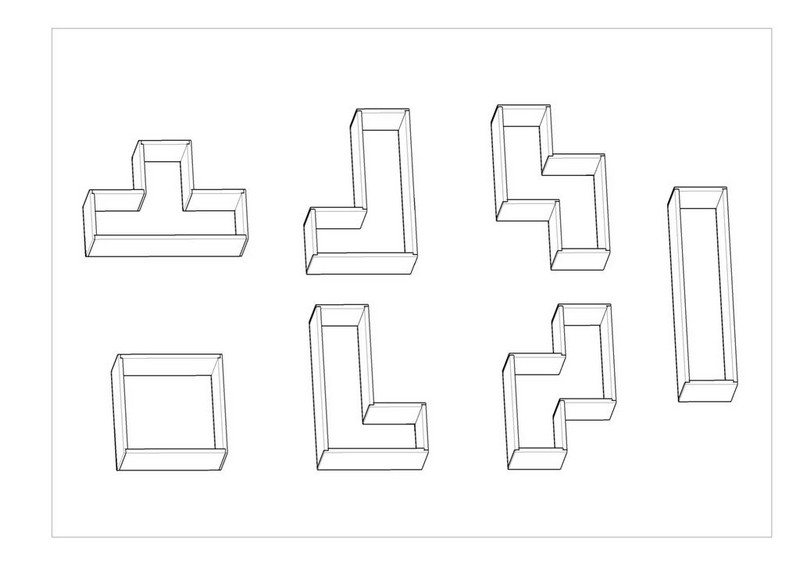 I gathered up all the bits of 12mm MDF I had left over from other projects and cut it into 150mm strips with a table saw. I reckon you'd have enough to make a full set of 7 blocks from an 8ft x 4ft sheet.
I marked out the lengths allowing for a bit off each end, and ticked them off my reference sheet as I worked. It's a good idea to have a few extra lengths handy as the occasional cock up is pretty inevitable.
If you haven't got a table saw don't do this with a jigsaw…Use a hand saw, a square, and a tonne of patience. You really do have to be spot on, and there's too much flex in a jigsaw blade.
They then got cut to length on the table saw using a template piece for each length to ensure they came out the same.
Take your time with this. If your pieces aren't spot on it'll have a knock on effect on the angles later.
Then with a couple of passes through the table saw I cut rebates for the back panel into each piece. Alternatively use a router with a rebating bit.
Use the blade guard on your table saw!! I only took mine off briefly to cut the rebate for the back panel.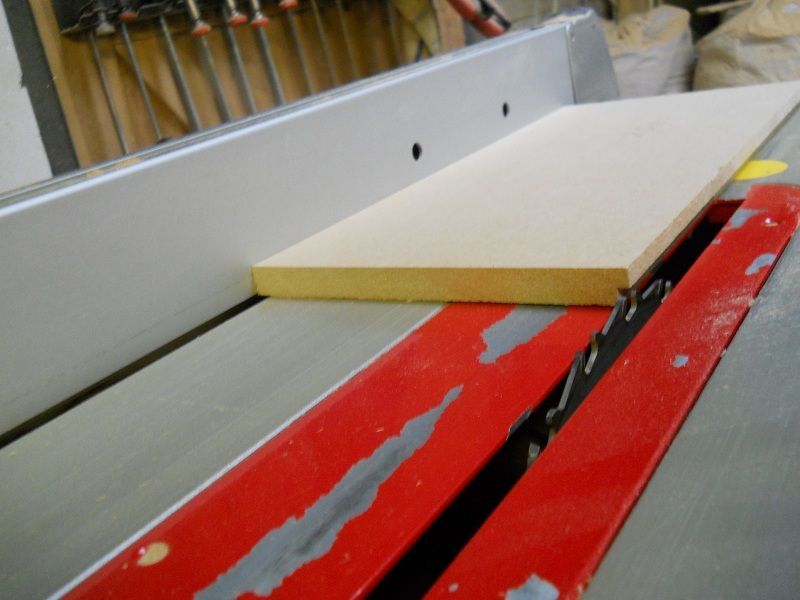 I then labeled up which pieces were next to each other…it can get pretty confusing so it's good idea to mark, cut, and glue one block at a time.
Continued page 2…