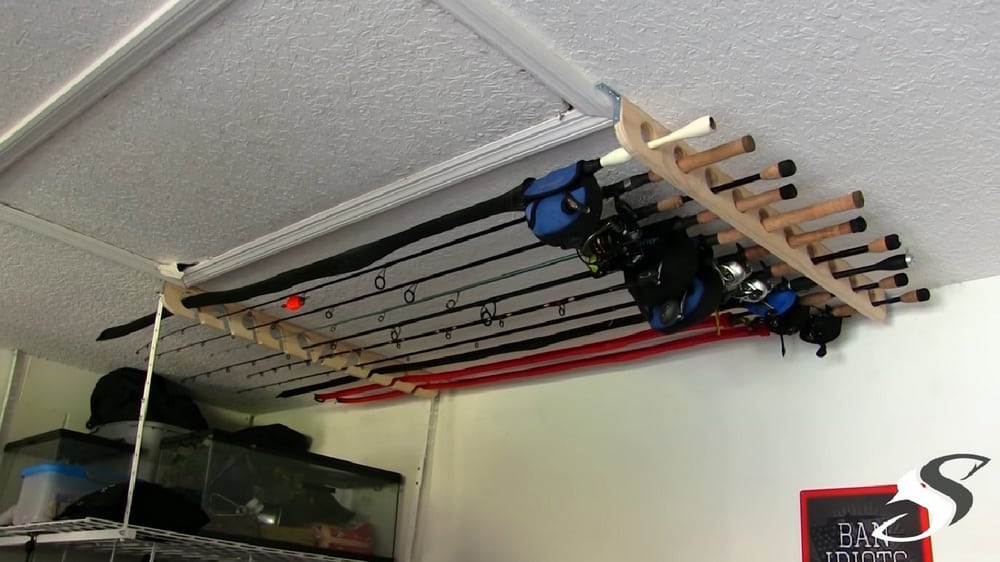 We live busy, often hectic lives. Between television, smartphones, email, and social media, there's almost always a screen in our faces.
Fishing presents the perfect opportunity to turn off your cell phone and unplug from the cacophony. There is nothing quite like that happy, nervous feeling you get, seeing that water again and knowing for sure that the trout are there.
Our Pick
11 Fishing Rod Storage Rack for Wall/Garage
This rod holder allows you to store 11 rod and reel combos in a variety of positions on the wall or ceiling for maximum storage space.
Buy on Amazon
We earn a commission if you make a purchase, at no additional cost to you.
12/01/2022 12:09 am GMT
Even when the fishing is slow, I'll take sitting by a trout stream over sitting in traffic or sitting in front of the TV any day.
If you are a fishing enthusiast, you'll find this post really useful. Not only will this allow you to organize your fishing rods, but you'll also save money. If, however, you don't fish but you know of someone who does, this will make a perfect gift. I'm pretty sure they'll appreciate your thoughtfulness.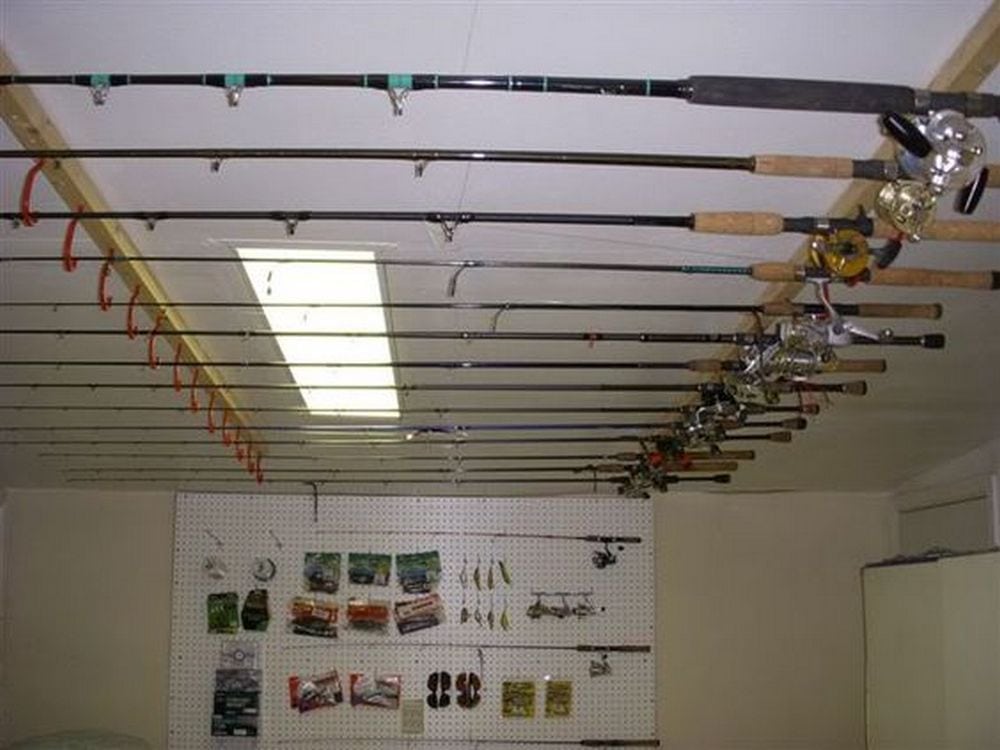 A good quality fishing rod rack will set you back anywhere around US $40 to $60 these days. But why spend when you can just make one? It's a fairly easy project and won't take you more than a day to finish.
This is an inexpensive project that'll cost you no more than $25. So keep your hands busy and start working!
Materials:
1×4 inch pine boards (42 inches)
Tools:
Jigsaw
Drill with two-inch cup bit
Sandpaper and hand sander preferably
Clearcoat or stain for the finish
C-Clamp
Tape Measure
Click on any image to start the lightbox display. Use your Esc key to close the lightbox.
Start organizing your fishing rods by making this rack. Watch the video below to learn how…