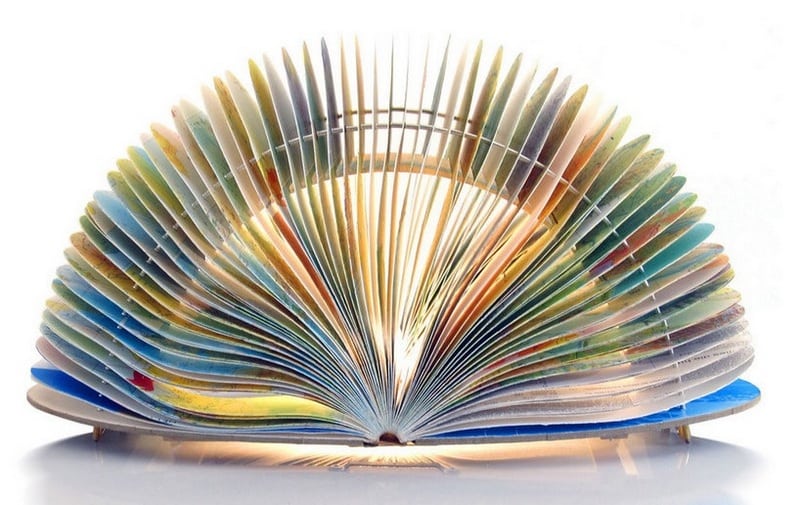 You'll find lamps in just about every home. They are a trusty reading companion and a good friends during stormy nights.
I stopped the local thrift store recently and found stacks of old, second-hand books on sale. I didn't find any of the titles particularly interesting but the store was selling them so cheap I could not resist buying a few. On my way home, I felt regret over spending money on books I did not intend to read. That is, until a light bulb idea lit up my DIY mind!
You may have already seen these adorable book lamps. They can be opened and folded, pretty much like as you would with a book. But they do come with a pretty hefty price tag – US$200 to be exact. I've been mulling over whether to buy or not because I really wanted it.
Fortunately, I came across a DIY project – turning a book into a lamp shade. I was drawn to it because it looked like the lamp I was lusting over.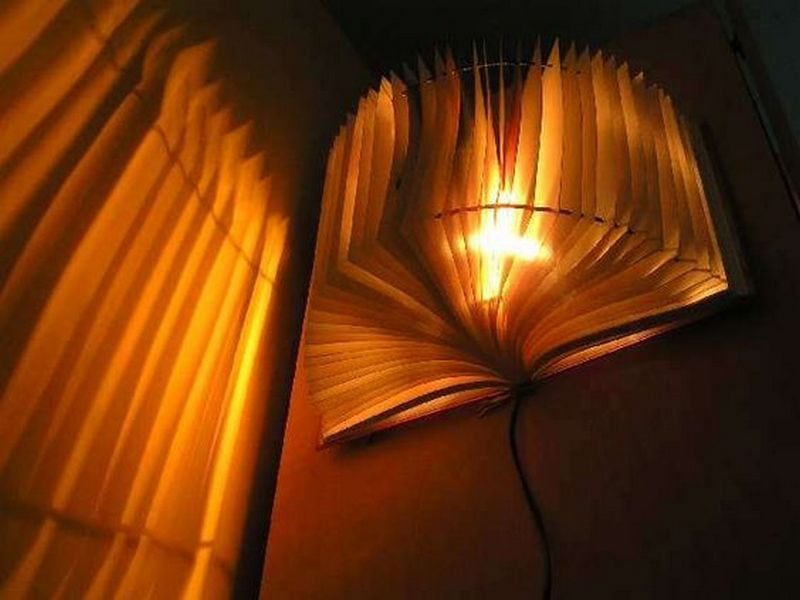 The lamp is pretty versatile. It can be placed on a table top or mounted on the wall. It's a pretty clever way of recycling an old book that's no longer in use. Just remember to buy a bulb with the right wattage. For this project, the maximum is 15. Anything higher than that greatly predisposes you to a fire risk.
You can use this lamp inside your bedroom, when you're in the mood for dim lighting. For you to start making your own book lamp, gather first the things that you need.
Materials:
big book
bulb, 10-15 W
bulb mount
lamp cord
Tools:
Click on any image to start lightbox display. Use your Esc key to close the lightbox.
Thanks to msolek for this great project. You can get step-by-step instructions here…