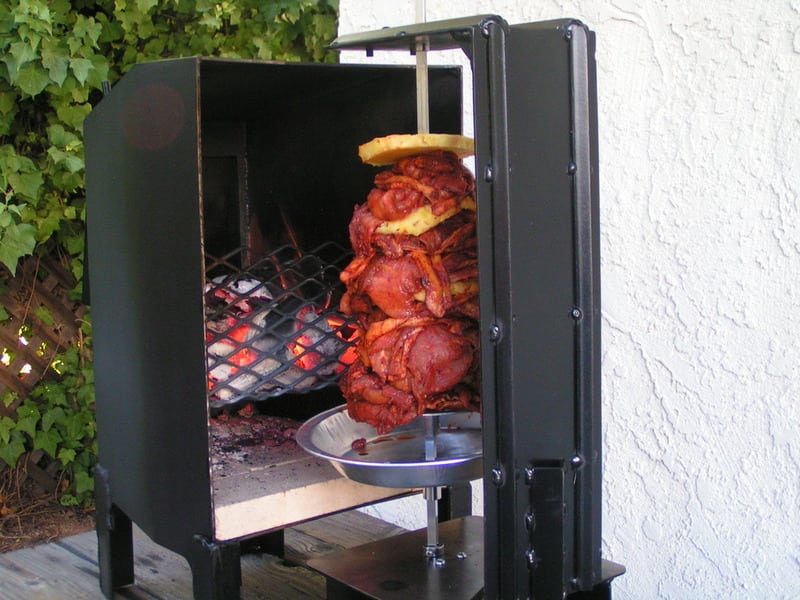 A vertical rotisserie for a fun outdoor party. A vertical rotisserie is a great addition to your outdoor kitchen. This is perfect for a fun night with friends right in your very own backyard. You can also use this for an outdoor party with the family.
Our Pick
Why spend a lot of money buying a rotisserie when you can build one? Buying a ready-made vertical rotisserie is costly. But if you have an old oil drum that is no longer in use, well and good. You can turn that into your very own vertical rotisserie.
This DIY project requires a very clean (emphasis on very) oil drum. Make sure that it is free from any chemical and its residue. As always, exercise caution when cooking as the surface can become very hot.
Are you ready to start building? But first, your tools and materials…
What you'll need to build a vertical rotisserie…
Materials:
Clean 45-gallon oil drum
Barbeque Rotisserie Kit (with 1m long skewer and forks)
clay brick (ideally with holes)
 8" cake tin or metal plate
Steel 1" Weldmesh (heavy duty)
Selection of nuts, bolts, and washers
Tools:
Angle grinder (cutting disk for metal)
Drill (7, 10mm)
Hammer
Centre punch
Pliers
Spanners
Safety gloves
Safety goggles
Scissors
Tape measure
Click on any image to start the lightbox display. Use your Esc key to close the lightbox.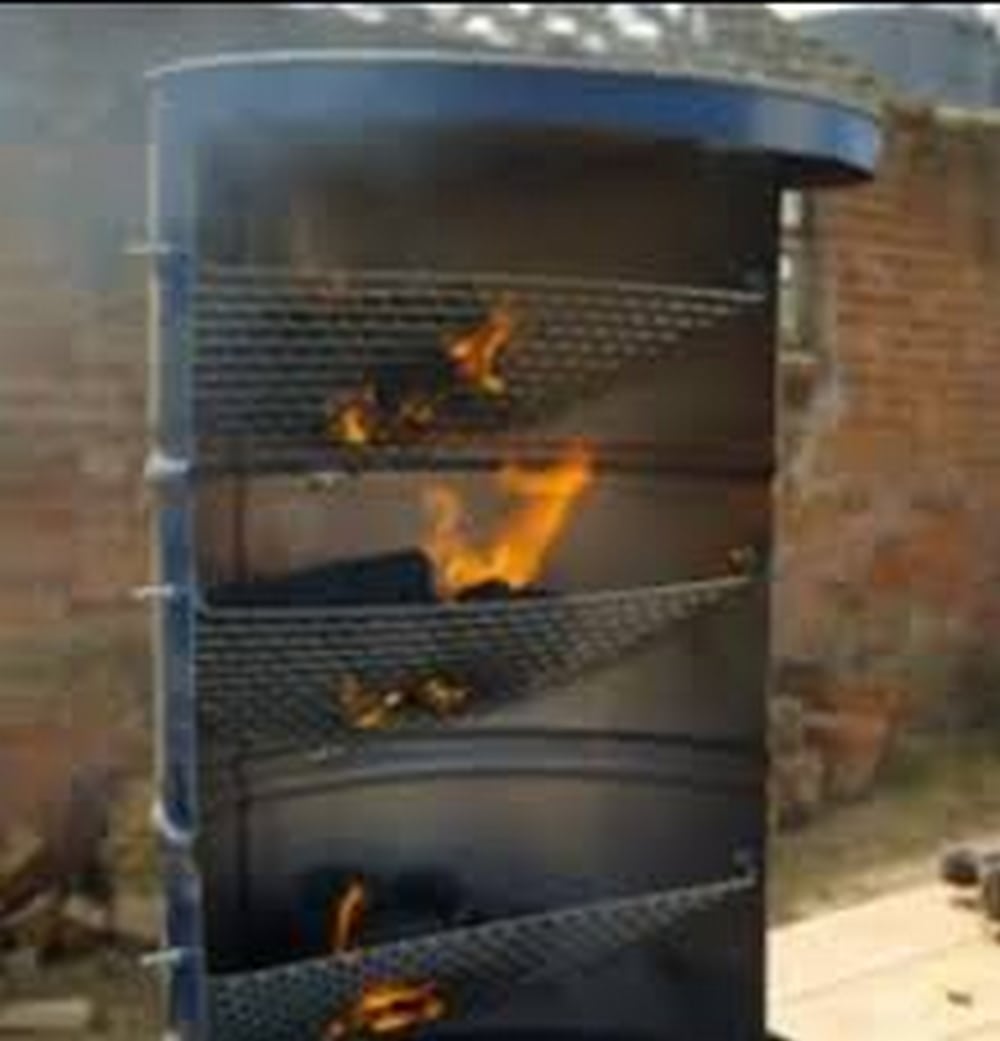 Thanks to Jamie Oliver for this great project. You can get step-by-step instructions here…