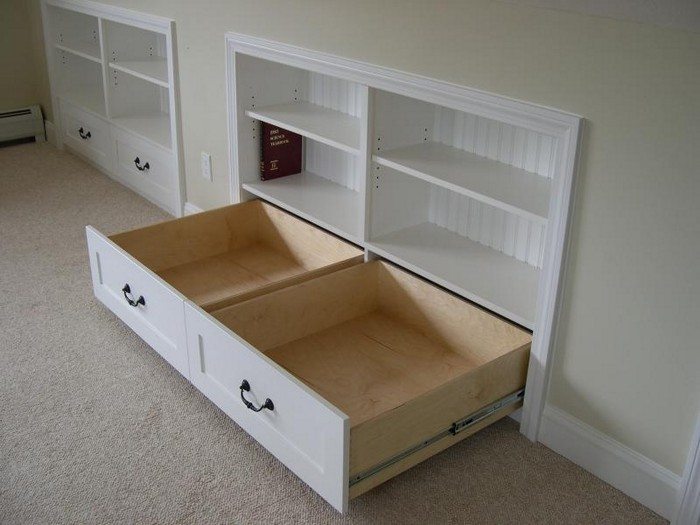 Are you in need of more storage but don't have the space for an additional piece of furniture? Perhaps a knee wall dresser is an answer! It won't eat up any of your floor space as you will be taking advantage of an awkward wall space that normally doesn't get much use anyway.
Building a knee-wall dresser is a great way of making use of these awkward areas in your house when you're looking for extra storage space. You just recess the dresser into a knee wall of a room and voila! – you have full-sized storage space!
Our Pick
Now some of you might be wondering what a knee wall is. Well, it's the low and short wall located beneath roof rafters, usually found in attics or top floor rooms. It is typically framed with 4 feet tall 2×4's and is simply covered with drywall material.
One thing to take note of, however, is that they're usually not load-bearing sections of the house. So if you would like to build a knee wall storage dresser, make sure to consult an engineer or licensed contractor first.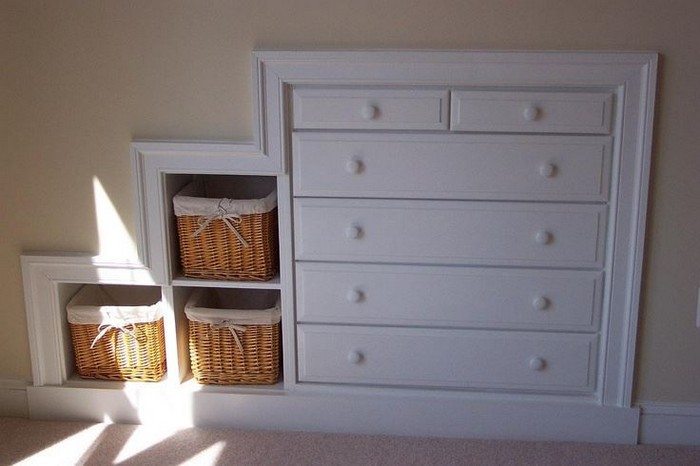 Not every house has a knee wall, but if you've got this awkward space in your home then you can take advantage of it with this DIY storage idea!
Do you have a knee wall at home that you could turn into a valuable storage space?
Materials:
2×4 Timber
Dresser
Decorative Trim
2″ Wood Screws
Nails
Wood Finish
Paint
Tools:
Measuring Tape
Handsaw / Circular Saw
Hammer
Paintbrush
Spirit Level
Drywall Saw
Pencil Marker
Cordless Drill
Click on any image to start lightbox display. Use your Esc key to close the lightbox

Thanks to This Old House for this great project. You can get step-by-step instructions here…