Do you feel like giving your home a new look without going for some major carpentry work? Well, here's one that would add a nice and interesting touch to your interiors. Makeover your stairs with this clever painting project – paint it with the spine designs of your favorite books!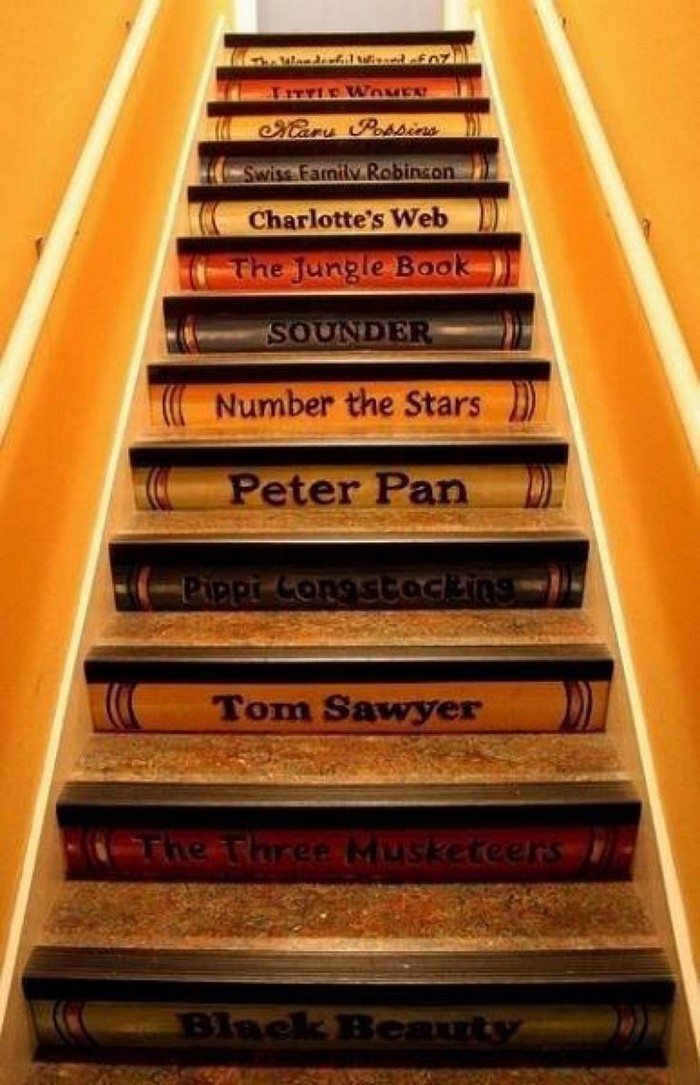 If you're into the classics, then it's best if your stairs are stained with a dark wood finish. You can also choose to have books written by contemporary authors and adopt a more modern design and lighter colors. Whatever you choose, we're sure it will be a nice focal point to have a stack of your favorite reads for your stairs.
Now we know that most of you who like this idea must be eager to get started with this project since it is a straightforward idea. But for those who are new to house painting, here are a few basic tips that you might find helpful:
First and most importantly, if you have little kids in the house, mix a little bit of sand to your paint so that your stairs will not be slippery. Then to protect your masterpiece from smudges or scuffs, seal them with a clear varnish.
This can be a costly project depending on the size of your staircase, but you can minimize expenses by buying paint from your local bargain store.
Now if you want this staircase design but you're not confident that you have the skill or patience (or a talented friend) to finish this project, buying book decals for stair risers would be a good alternative!
Any bookworm, whether grown-up or kid, will love this staircase painting idea. :)
Would you like this staircase design for your home? Check our album below for inspiration…
You'll need these materials:
Emulsion Paint
Matte and Silk Paints
Masking Tape
Plasti-Kote Clear Varnish Spray
Children's Play Sand
And this tool:
Click on any image to start lightbox display. Use your Esc key to close the lightbox.

You can get the step-by-step instruction here…