Kids are naturally curious, it's just in their nature to explore the unknown which could spell trouble sometimes. And they should not lose that sense of wonder and thirst for knowledge, especially during their tender years.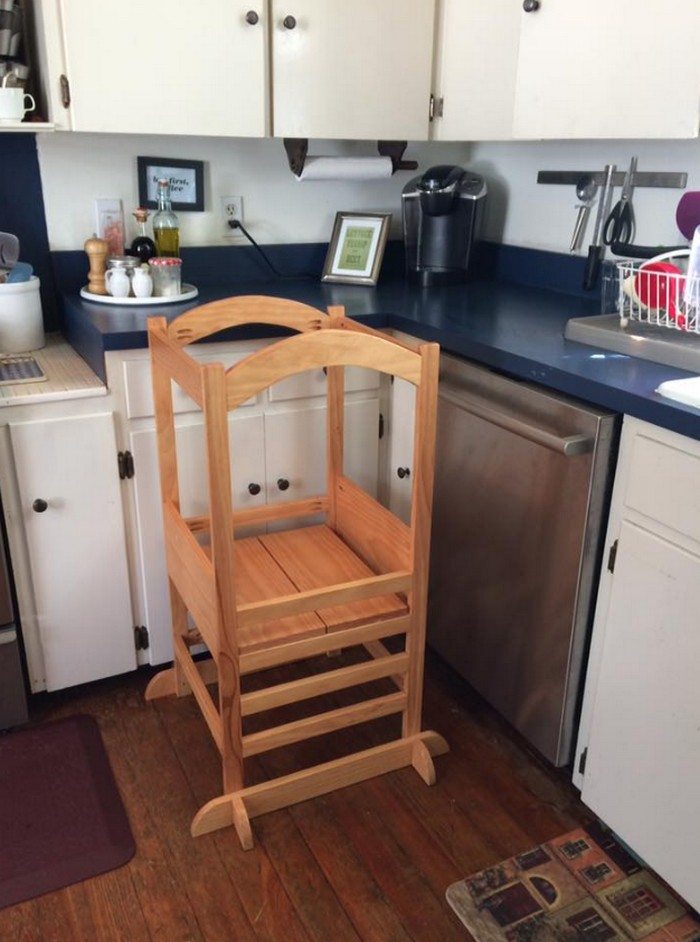 But we know that there are instances where it's just difficult to accommodate their curiosity – especially when you're cooking, doing the laundry, or fixing a broken faucet!
Now if your little ones are at this stage where they constantly ask you if they can help in doing the household chores, you can and should let them – with some help from a leaning tower! It will keep your child safe while doing some grown-up household 'chores'. :)
Our Pick
A learning tower is easy to build and, with the right materials and assembly. It's totally safe for kids to use. It has a platform adjuster for bringing your kid perfectly to counter height regardless of his height. This adjuster also works as a ladder for your kid to step on when climbing up the learning tower.
With this simple yet clever piece of furniture, your little one can finally join you at the kitchen countertop or any table and be involved in doing simple household chores!
Do you need a learning tower for your little one?
Materials:
1 pc 1″×8″x8′ Timber
4 pcs 1″×2″x8′ Timber
1 pc 2″×3″x8′ Timber
2 1/2″ Screws
1 1/4″ Screws
Wood Glue
Paint and Finishing Supplies
Tools:
Measuring Tape
Speed Square
Cordless Drill
Circular Saw
Jigsaw
Sander
Spirit Level
Safety Gear
Click on any image to start the lightbox display. Use your Esc key to close the lightbox.

Thanks to Birch Landing Home for this great project. You can get step-by-step instructions here…