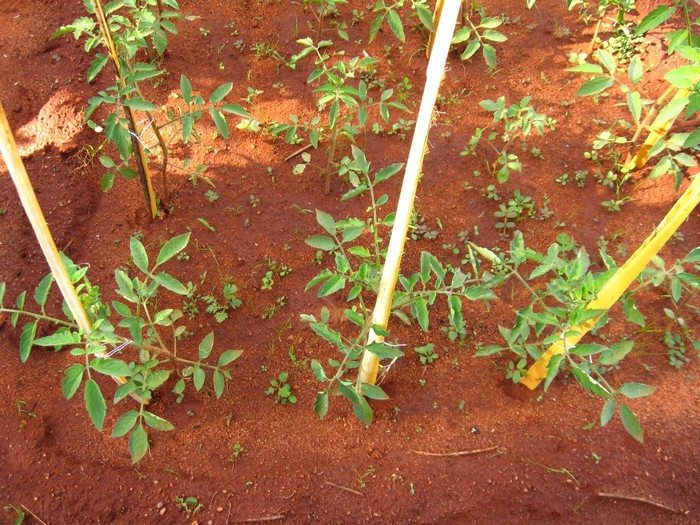 The plant stems are also loosely tied with the support using jute twine. Banana stem fibers can also be used to tie the plants with the support.
Chili plants do not require any support.
Fertilizer for the plants: When the plants start flowering, add a handful of farm-yard manure or vermicompost around the base of each plant and mix well with the soil.
You can make your own compost with kitchen and garden waste using an old bucket by drilling holes at the bottom and sides.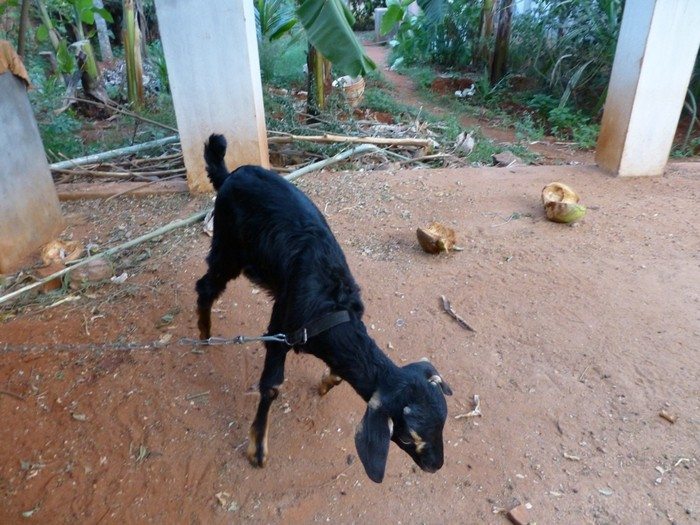 If you have livestock like goats, you can use their dung as fertilizer for the plants.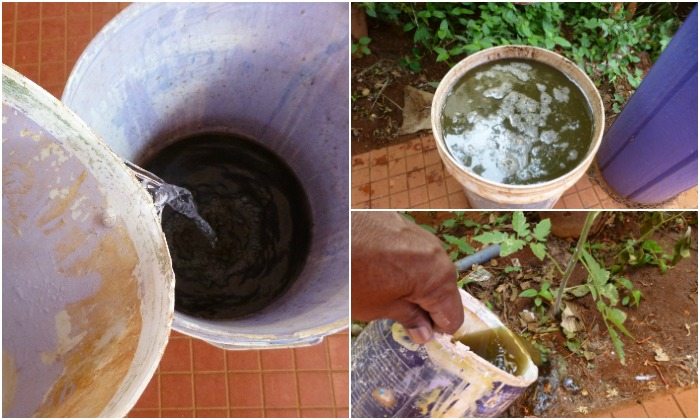 The fully digested slurry from a Biogas plant can also be used as a liquid fertilizer. Dilute the slurry with water and apply to the plants once a week.
Flowering: In about 30 to 40 days after transplanting, the plants start to flower. You will find lots of tiny little yellow tomato flowers and white chili flowers in the plants.
Both tomato and chili plants are self-pollinating. Just do nothing and watch the flowers take shape into tiny fruits.
Baby fruits: The flowers will turn into baby fruits shortly.
Provide additional support for the tomato plants.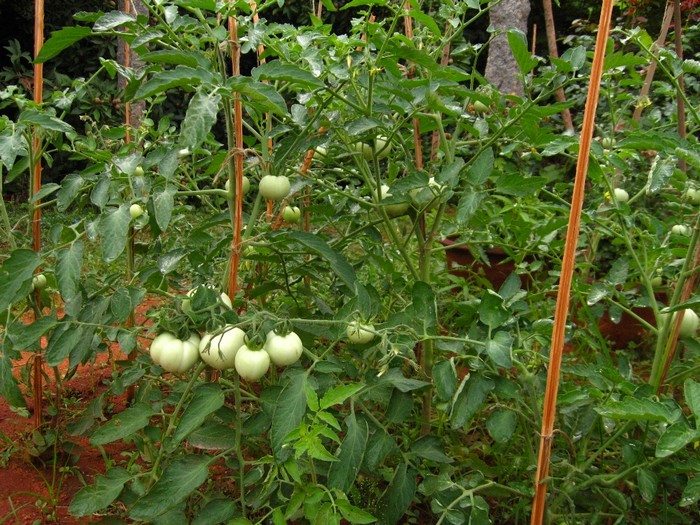 As the plants grow vigorously, train them along the support and tie loosely with jute rope or banana stem fiber.
Carry out weeding operation if necessary, and water well to keep the soil moist.
Matured fruits: The baby fruits will mature shortly. At this stage reduce water for tomato plants. If you over-water, then the tomato fruits will start cracking and splitting due to the rapid changes in soil moisture levels. Over-watering causes the tomato fruits to expand quicker than their skin can grow and get spoiled.
Water normally for chili plants.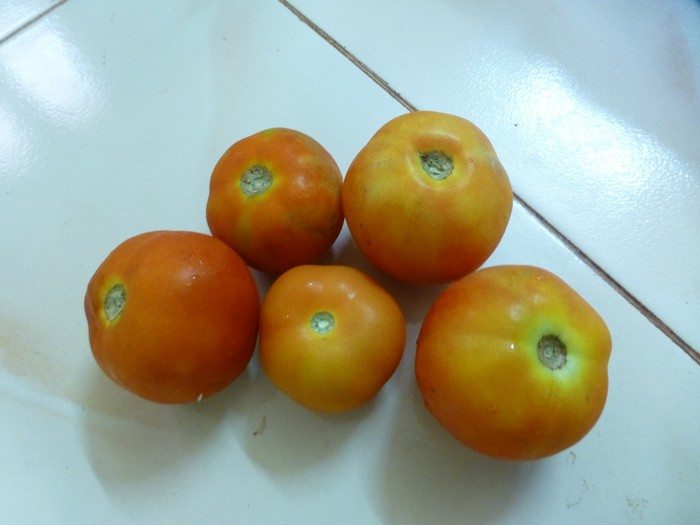 Harvest the fruits of your labor:  You can harvest the tomato fruits once the green color of the fruits start to change to light yellow. Within a day or two the harvested fruits will fully ripen and change to red in color. You can store the partially ripened tomato fruits in the refrigerator for a week.
Green chilies are not used in cooking in large quantities as other vegetables. So harvest as necessary and leave the rest in the plant itself. The chilies may ripen and change color to red.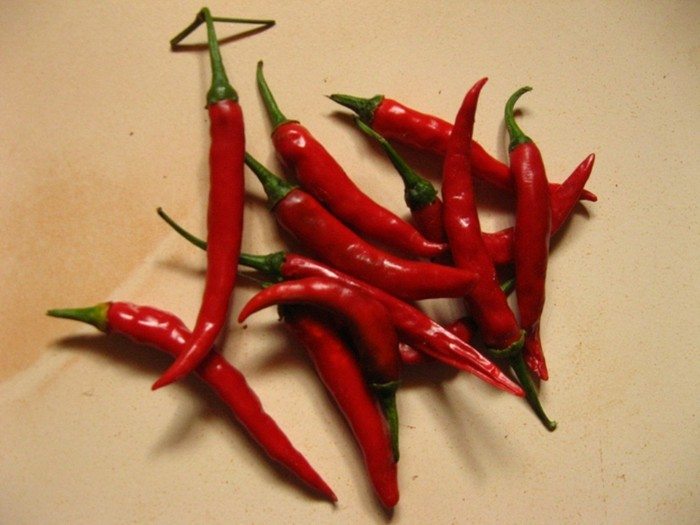 You can harvest these red chilies and dry them to make red chili powder, which can be stored for a long long time.
A single tomato plant from a compost pit: We had a small compost pit in the garden where we used to dump kitchen and garden waste. A single tomato plant grew from the compost well over five feet in height and bore more than 100 fruits.
I had to provide a very strong support to the plant to keep it erect. So keep an eye for any stray plant from your waste dump which may turn into a gold mine.
Thanks to antoniraj for this great project!