Are you expecting a new addition to the family anytime soon? Well, making or building is better than buying if you want to make an extra special gift for the little one.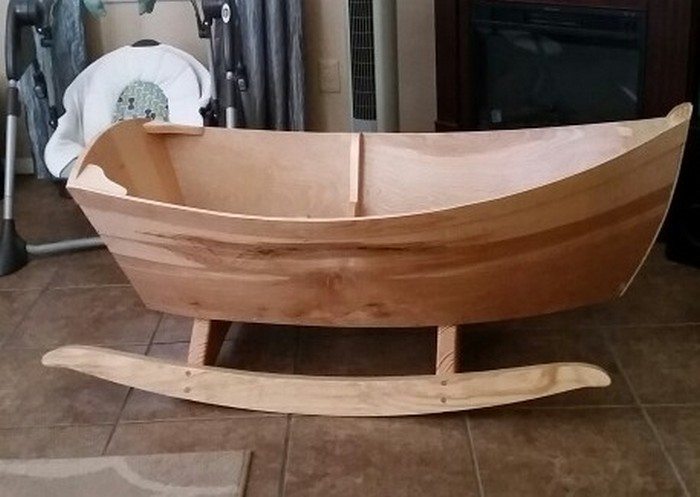 Now if you're a woodworker this is the perfect opportunity to use your creativity and woodworking skills – by making this unique DIY baby boat cradle for your little one! :)
It's suspended between two posts so you can gently swing and lull your baby to sleep. It has a sturdy base to keep it secure and safe for your bub. It can be a fun project where you can learn a lot while making it. Add personal touches to its design and make it truly and uniquely your own.
Do you know anyone who would love this baby boat cradle?
You'll need these materials:
Sapelle Planks
Oak Timber
Brass Screws
Sandpaper
Polyurethane
Double Pulley
Bumper Padding
Customized Mattress
Cloth Glue
Chosen Fabric/Mattress Sheet
And these tools:
Measuring Tape
Band Saw
Screwdriver
Cordless Drill
Sewing Kit
Click on any image to start lightbox display. Use your Esc key to close the lightbox.

You can get step-by-step instructions from William Day over at WDDSR Fine Woodworks…