Frame Assembly: The frame consists of two identical U-shape pieces. The materials we use during this step are:
4 * 28 cm wooden beam
2 * 52 cm wooden beam
8 * re-used screw (Note: remember I removed these from the bed base during the dis-assembly!)
Mark the two drill locations on the one of the 28 cm beams (check the photo, better than words.) In my case I could re-use some of the holes in the 52 cm beams, so I choose marked this location on the 28 cm beams.
Drill the holes 0.5-1 mm larger then the screw diameter, the screw should not cut into this part.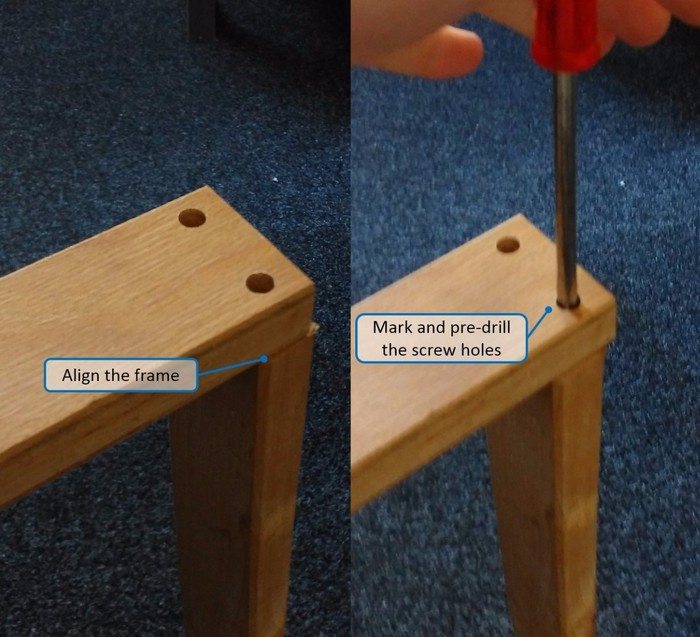 Check if the screws align with the 52 cm beam holes. If it fits drill the other 3 28 cm parts the same way.
The holes you need to drill in the 52 cm need to be smaller! The screw should fasten in the wood, so use a smaller diameter drill, in my case 4 mm.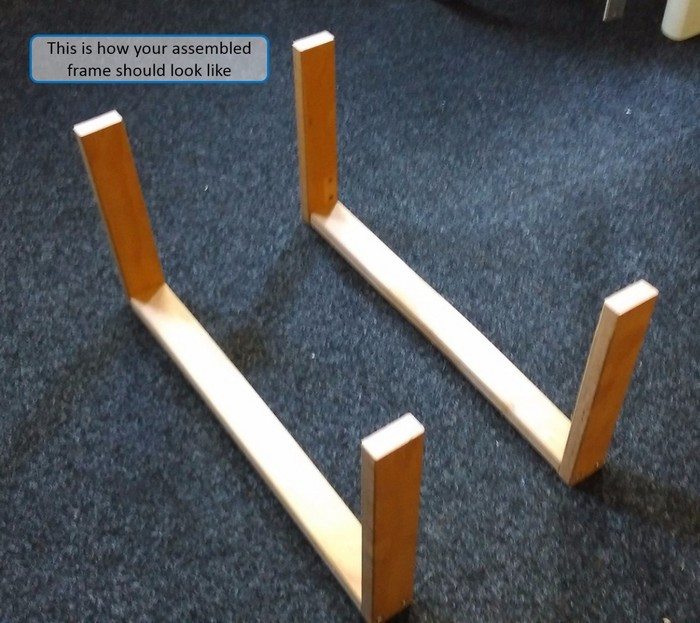 Assemble everything, check the photo to see how it should turn out.
Making a Box: During this step we will transform the fill of wood into the box, almost there.
So assemble your parts and lay them out in comparison to the frame, check everything one last time. See if you like the spacing in between the boards (I used ~2 cm in between the boards). And for this step you need ~50 screws of 20-25 mm. They should not be longer than the thickness of 1 board and 1 beam combined, otherwise they will stick out!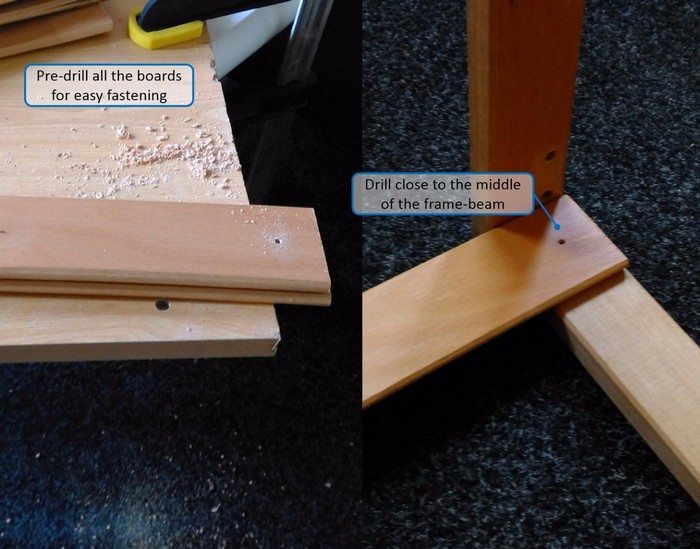 Align the two outer boards of the floor, mark and pre-drill the screw holes.
Fasten the two floor boards by fastening 4 screws, one in each corner.
Align the upper board of the short side on the inside of the frame, and follow the same pre-drill and fasten procedure. (My design has the upper board not completely at the top of the frame, but 2 cm lower). Repeat step on the opposite side.
Align the upper board of the long side on the outside of the frame. Notice that you have to be precise while drilling since the frame is narrow from this side. Repeat step on the opposite side. The box is now strong! Just not a box yet.
Finish up by securing all other boards in place.
Note: If you plan to put heavy stuff in the crate, put 2 extra screws in every board that you will use to lift the box! I learned this the wrong way, a screw snapped the first time I tried to lift it with a lot of heavy stuff in it.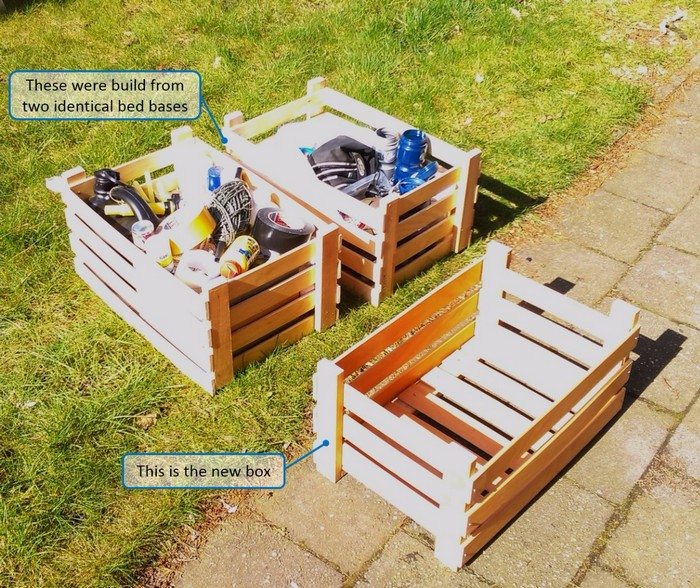 And now we are all done, the box is complete! These boxes hold 10-15 kg each!
Thanks to Fractality for this great project!