A template was cutout of a scrap piece of wood and used with a router to cut the recesses for the slats to sit in. The slats were also cut to the required length at this point.
Surround/Headboard: The headboard and surround are simply lengths of plank joined using a lap joint.
Headboard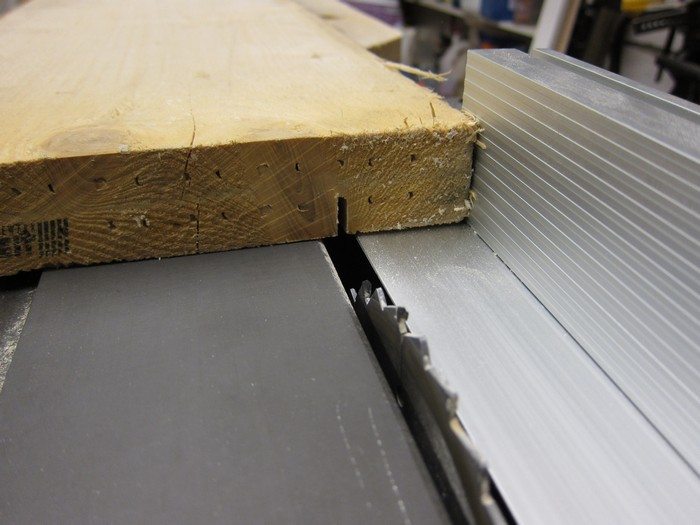 I used a table saw to cut multiple slits to the correct depth.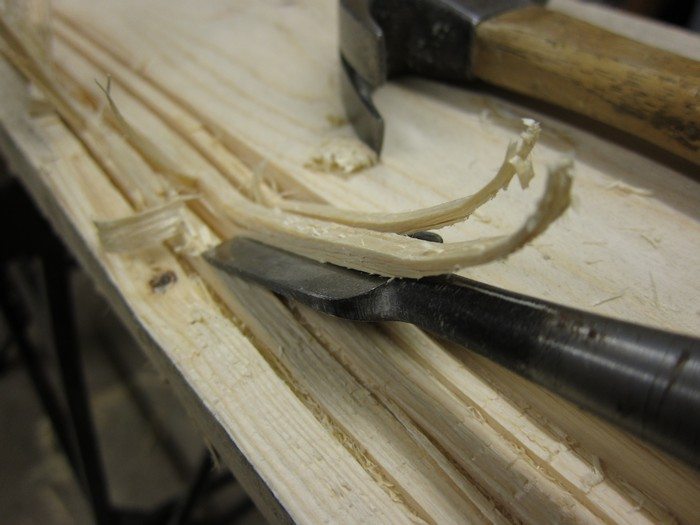 I then chiseled the majority of the material away.
A router was setup to finish the cut off.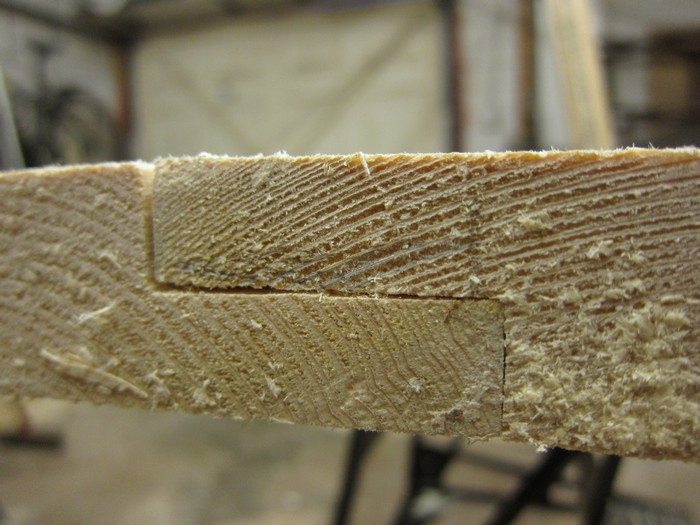 The lap joint was tested and adjust to get a nice fit. On the bottom plank I cut a 5° bevel along the bottom edge. Glue was applied and the two planks clamped together to dry.
Surround
Cut to the correct width using a circular saw.
The mitre saw with the depth stop engaged was then used to cut multiple passes which were the tidied up with a chisel.
The lap joint was tested and adjust to get a nice fit.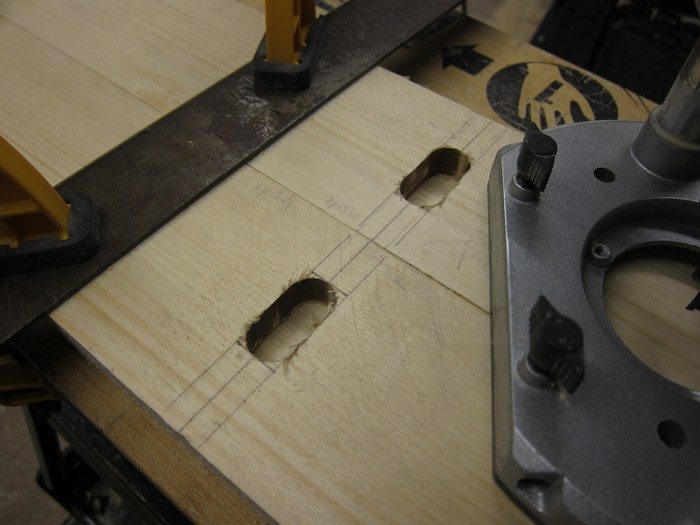 Recesses and slots were routed in for the headboard supports and side attachments.
The surround was glued and clamped together.
Finishing: All the parts were given a final sand down and then finished with Danish Oil to maintain a natural look.
With all the parts made we're now ready to assemble!!
Assembly:  The tubing I used for the pins (34mm dia.) was left over from my previous scaffold shelving project, so I started assembly by cutting the pins, 12 are needed. The arms can now be assembled to the base structure. Time to get rigging…
I started with the 'side arms', connecting opposite arms together. The cable, with a turnbuckle inserted into the midpoint, is looped around the top pin of each arm and clamped. I wrapped electrical tape around the end as well.
I used a slat to set the correct width the arms are meant to be apart and tightened the turnbuckle to set this width.
The front and back are are now rigged in the same way. At this point, the 3 sets of arms will be able to rock side to side, so we now need to rig down to the base.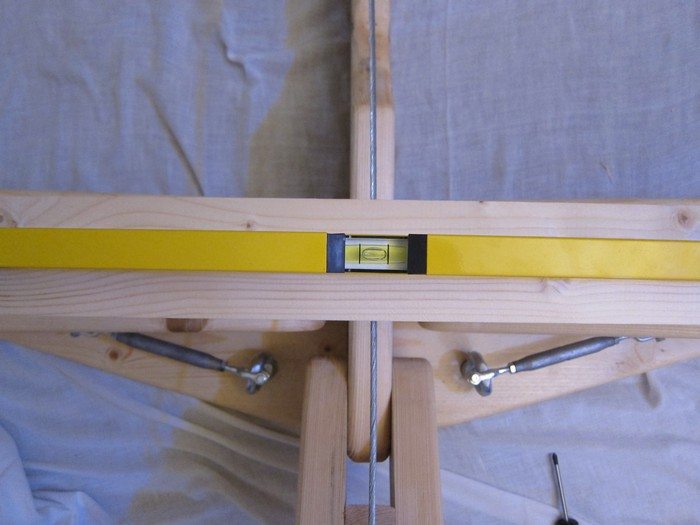 Rigging from the top pin of each arm is connected down to the end of the base stands. The arms can now be locked into a static structure by tightening the turnbuckles on apposing sides, until the level bubbles in the middle!
With the arms set we can now add the slat mounts to each side of the frame. These simple sit into the cut-out at the top of the side arms.
The surround is then lifted into place. Its sit on the flat portion at the top of the arms. I then placed the slats into the mounting points.
Continued Page 4…