With the countless movies, books, and websites devoted to all things canine, it's pretty safe to assume most of us love dogs. And why shouldn't we? Unlike the latest gadgets or gizmos, you'll never grow tired of a dog. From the twittering, excitable infancy of a puppy to the regal lethargy of an old dog, canines are a constant source of surprises and rewards!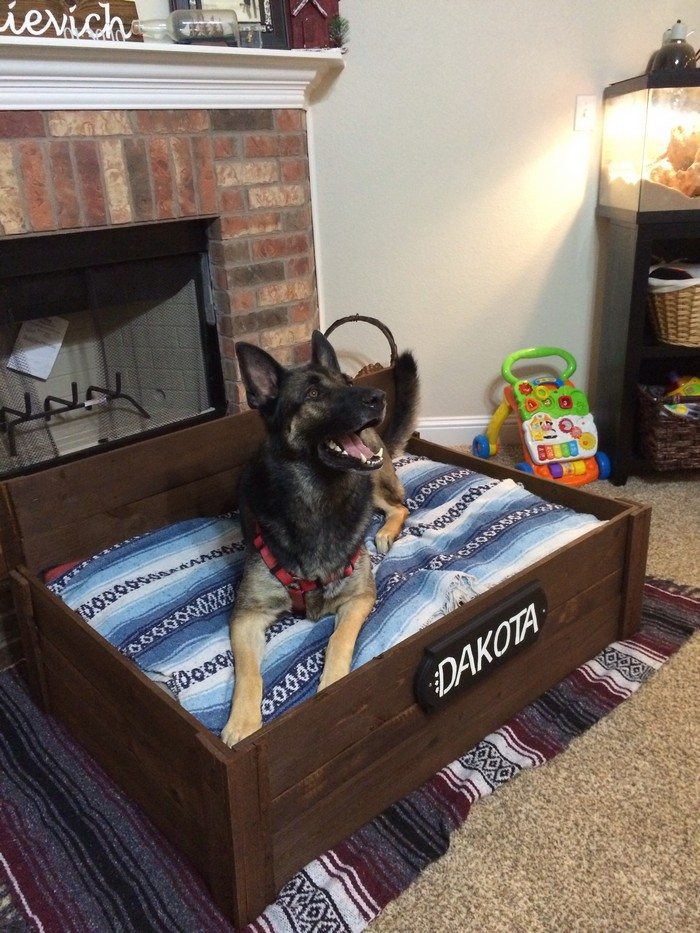 Got a pet dog bigger than you? We know finding a comfortable bed for him or she can be an expensive challenge. The clever solution, of course, is to customize a bed by doing it yourself!
And what better way than to use recycled materials — in this case, the humble pallet!
Our Pick
You can be as creative as you want with this DIY project because everything is really quick and easy once you've disassembled the pallets (if you need to). And if you can easily make one for a large breed dog you can definitely make a pallet bed for toy dogs, too!
It's a DIY project that doesn't require much, but will surely be appreciated by your furry friends! Hmm… now since making a dog bed from pallets is really inexpensive, how about pampering him with an outdoor 'day bed' too? ;)
Be inspired by some of the really beautiful DIY pallet dog beds built by viewing our album below!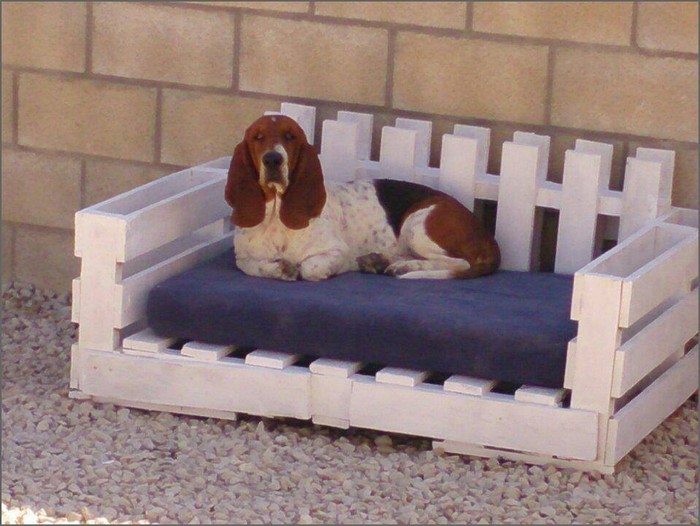 Is this going to be your next project?
Materials:
Pallet
4'x 1″ x 2″ Lumber
8 Floor Flanges (1″ pipe fittings)
4 Nipple Pipe Fittings
Black Gloss Spray Paint
Chalkboard Spray Paint
Screws
Foam Bed
Tools:
Reciprocating / Sawzall saw
Miter, Circular, or Table Saw
Drill with 5/32 drill bit
Sander
Click on any image to start lightbox display. Use your Esc key to close the lightbox.

Thanks to The Charming Farmer for this great project. You can get step-by-step instructions here…