This DIY fence is one of the more creative ideas we've seen! If you need to make your outdoor area a little more private, then this repurposing project might just be the solution for you!
Our Pick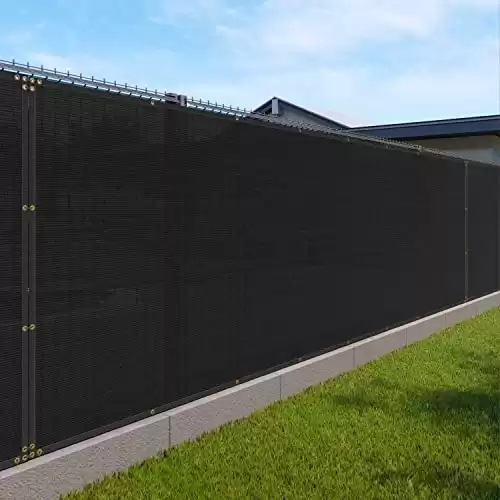 Heavy Duty Privacy Screen Fence
Constructed of new high density material- polyethylene, allows maximum air to go through.
Buy on Amazon
We earn a commission if you make a purchase, at no additional cost to you.
12/01/2022 08:25 am GMT
By repurposing and assembling empty bottles, you're sure to have a unique privacy screen that can blend in well with your colorful yard. Just make sure to avoid or minimize the use of clear glass bottles. The more varied the colors, the better. You can definitely use bottles with a single color, too!
hink this DIY screen idea suits your home? Take a look at our collection of bottle screens and fences below for some inspiration and don't miss the video tutorial right below it! :)
Materials:
Old Wine Bottles
1/2″ Rebar
Wood Frame
Hose Washers
Acetone
Gloves
Goggles
Bucket of Cat Litter
Tools:
Drill with 3/4″ Diamond Hole Saw Bit
Click on any image to start the lightbox display. Use your Esc key to close the lightbox.

Thanks to Stacey Hare for this great project. Watch the video tutorial here: