After building all the pillars, you are ready to make the platform…
Make an outline of your platform with chalk powder or any color powders. Make a clay bed about 5 cm in height and width = 5 cm > the length of the bottles. This bed runs along the perimeter of the platform.
Now lay the bottles (with their neck facing outwards) one by one on this bed and tie them to each other as shown in the picture.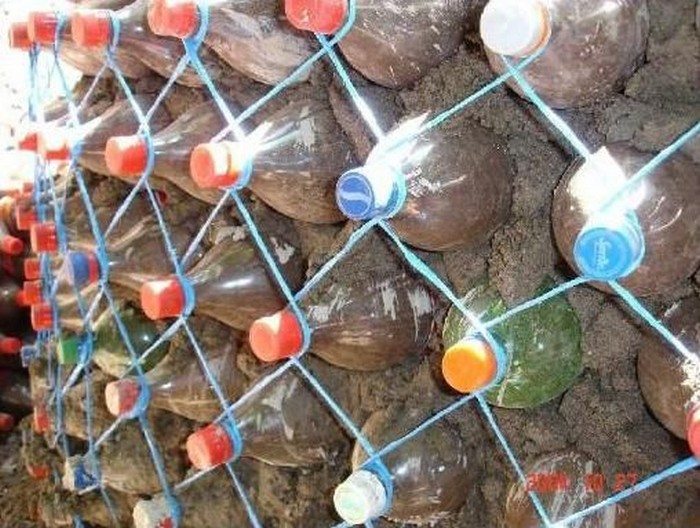 After laying a course, fill the inside area with cement, clay, or rubble. If you want to take more courses, make sure that you knot each bottle of the underlying course with the above course as shown in the picture. This is to impart more strength to the structure.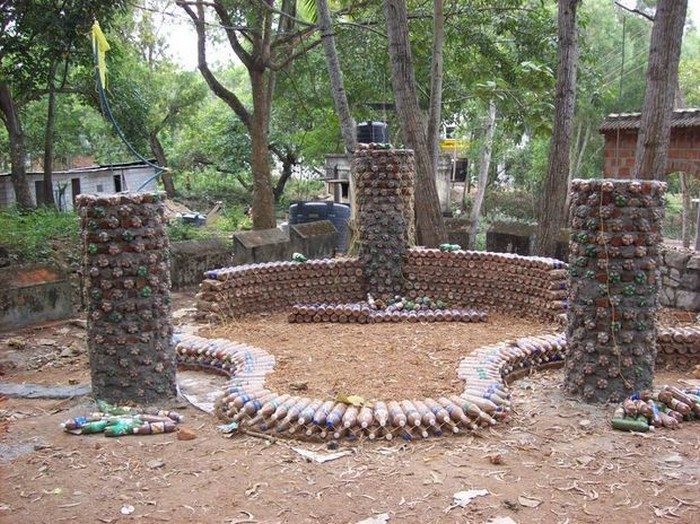 This is your platform. Now put tiles or ceramics for flooring.
You can put any type of roof over this because the pillars are really strong enough to hold them.
Create your own designs, and build your own structures with this cheap construction method!
Some structures (including residences, water tanks, seating, etc.) built with pet bottles are shown here…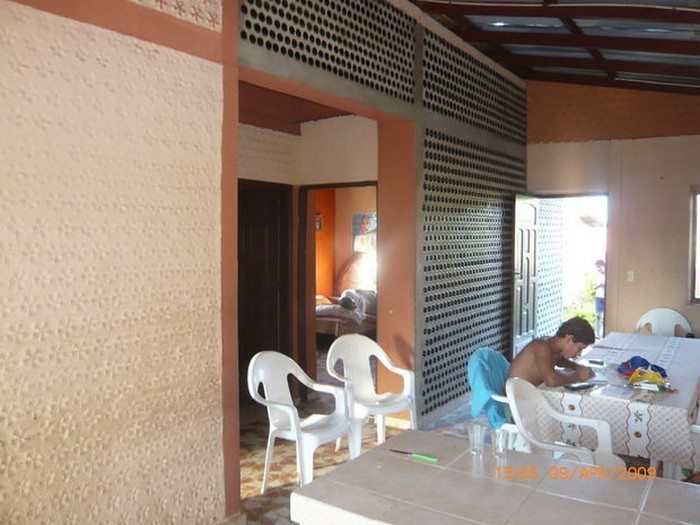 Thanks to nav.sparx for this great tutorial!
Here's a great video by Brennan Bird showing how you can fill the bottles with rubbish rather than dirt in what must be as good as it gets when it comes to upcycling!
Inspired?