Are you the kind of homeowner who's always on the go? Then a mobile home is your best option. They're very unique, affordable, and can be easily relocated whenever you wish to move. And if you're after great savings, you can also build it yourself.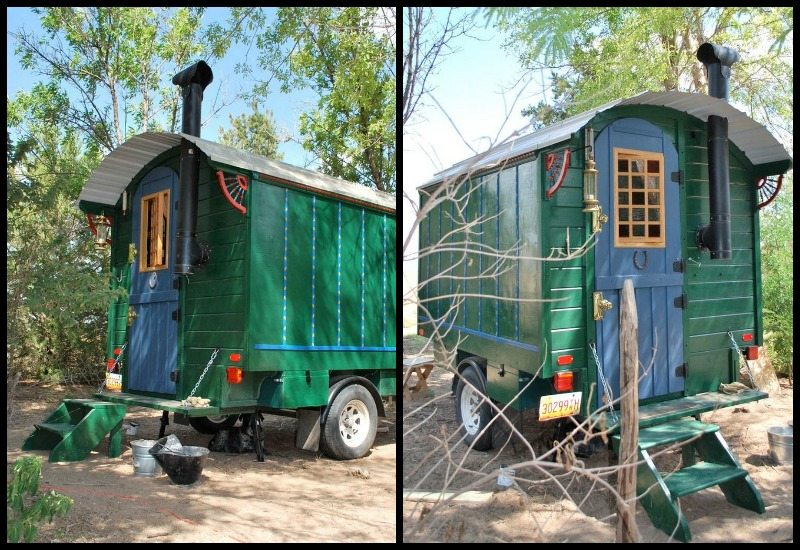 Are you the kind of homeowner who's always on the go? Then a mobile home is your best option. They're very unique, affordable, and can be easily relocated whenever you wish to move. And if you're after great savings, you can also build it yourself.
Could you live in a gypsy wagon?
Materials:
Little Cargo Trailer
Cedar Wood
Oak Band Boards
Plywood
Paint
Hinges
Steel Roofing
[adinserter block="11″]
Tools:
Table Saw
Band Saw
Drill
Slew
Sander
Tape Measure
Steps:
After about fifty sketches and lots of graph paper renderings, I decided I needed to visualize this in three dimensions.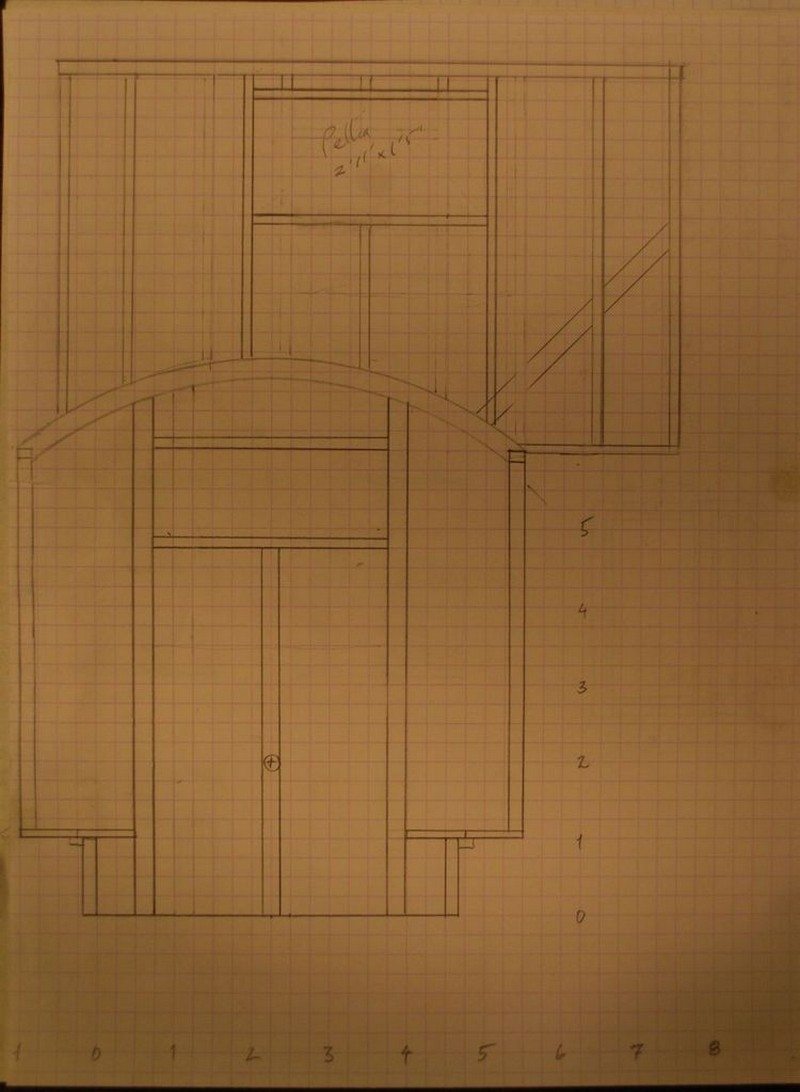 Here is my cardboard mock-up of the final design.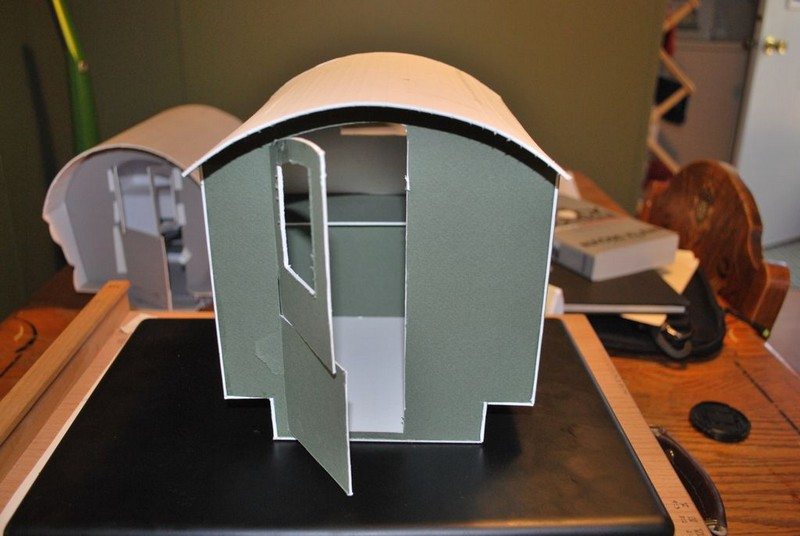 I found a sturdy little cargo trailer with a heavy duty frame and tongue. The first step was to cut off the box with a reciprocating saw and grinder. I intended to save the wiring harness and lights but they proved to be outdated and fairly ratty.
There was a huge sense of relief when I made the first cuts to create the brackets. After years of pondering, waiting, and changing plans, I felt committed. It was like I was starting an avalanche. No turning back now. I plunged into long evenings and weekends, cutting, fitting, and sawing. The base came together quickly after work one evening.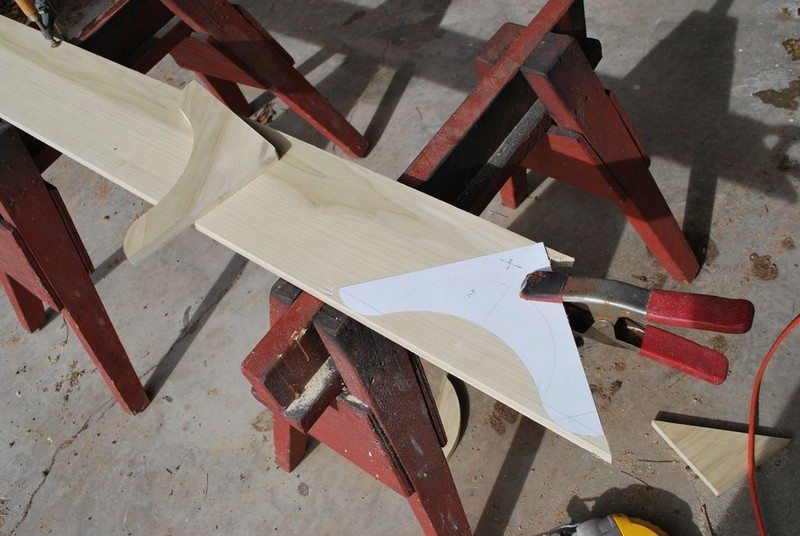 Finally, the base was set on the newly painted frame and through-bolted for strength and safety.
The walls are built like a box, not like modern stick framing. All are tongue and groove pine, the front and rear being 3/4″ thick, the sides 1/4″. This is why the sides have hardwood strengthening battens (1″) run vertically inside and out on 1′ centers. Corner posts are made from 1 1/4″ pine stock. Outside corners are oak. Upright bracing around the door inside and out from poplar. Upright bracing on front wall is oak. Sub-floor is 1″ salvaged plywood.
Footnote: I have since put a second layer of wood over the outside side-walls. This added some strength (and at least 40 pounds) but was primarily to add insulation for heat transfer. The walls get incredibly hot in the southwestern sun and transferred much of the heat inside. I didn't really notice a problem in the cold as the wagon is quite snug.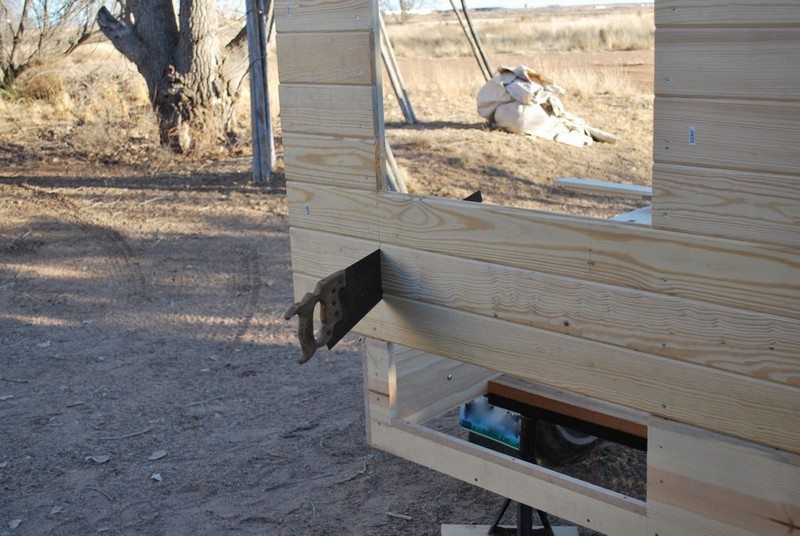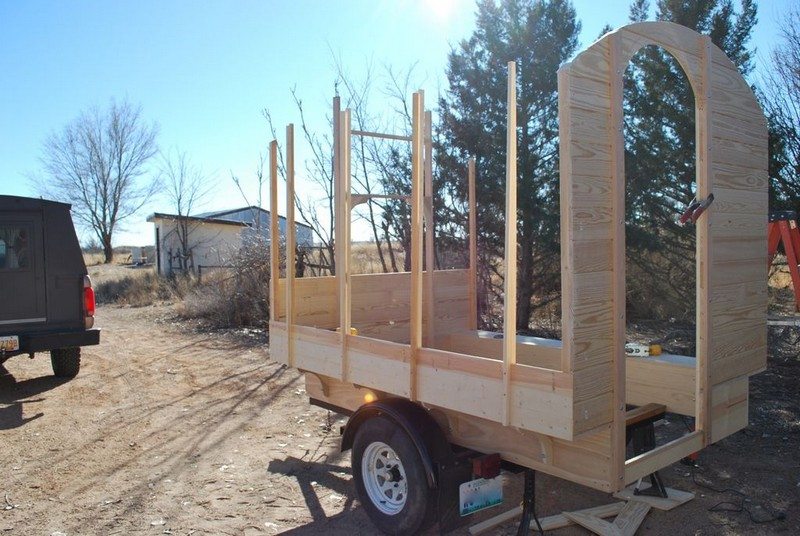 The bed structure ties the walls together and stiffens the entire structure. Without this, I would have to find some other way to strengthen the walls. The roof is plywood, screwed to poplar purlins. Outer and inner tops of walls are stiffened with oak band boards.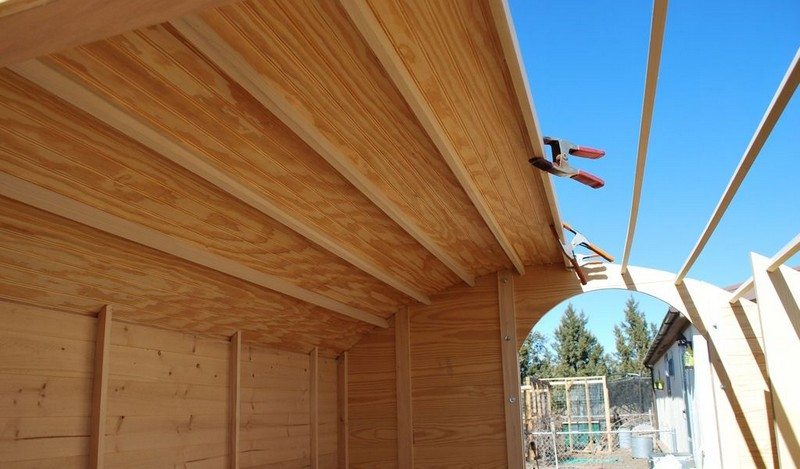 The table is modeled after those in old British wagons. The window was made as a separate unit and then attached whole to the wagon body. It is oak and pine. The door is modeled after some sheep wagon styles from the western U.S. It is a "Dutch door" with a functional casement window and a wash pan holder. Not quite finished in the photo below but nearly there.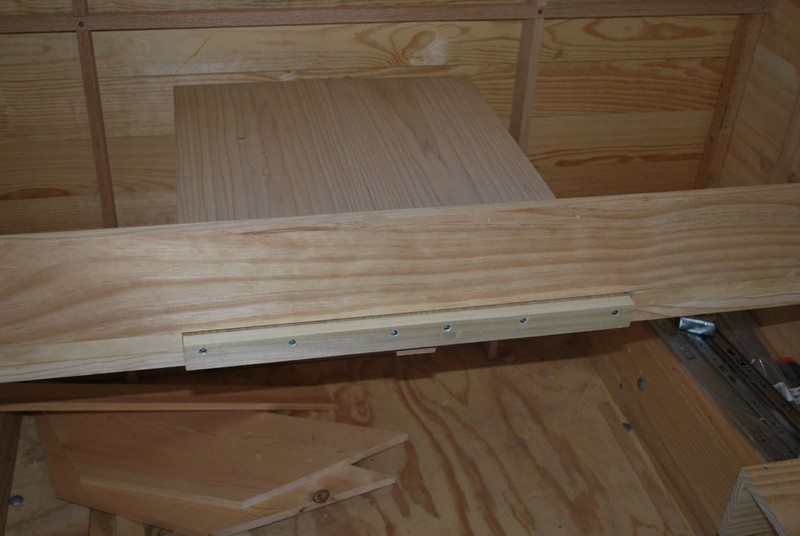 We took her on a 500 mile journey into the desert to test her out and figure out some interior layout issues. We got a base coat of oil paint on most of the body by the end of the week. After we returned, we added an oak floor, finished the table, and added a lot of homey touches. There ample storage under the beds, but I intend to add more outside.
Stairs were built to match wagon. Oak treads, fir risers. The paint was still proceeding slowly at this point but we had to take some time off to head to the ocean for a second "test" journey. The wagon traveled across New Mexico, Arizona, and southern California through the scorching desert to the beautiful San Diego area for a week. When we got back, she got her full coat of paint, and some more interior work. The shelves are an enormous amount of space, and can be covered by a roman shade type cover.
Roof: Although I didn't photograph this step, the roof was ultimately covered in a low profile steel that was epoxy coated in the factory. It is a light color to keep some of the radiant heat out and seems to work well. It is screwed through the roof into the purlins.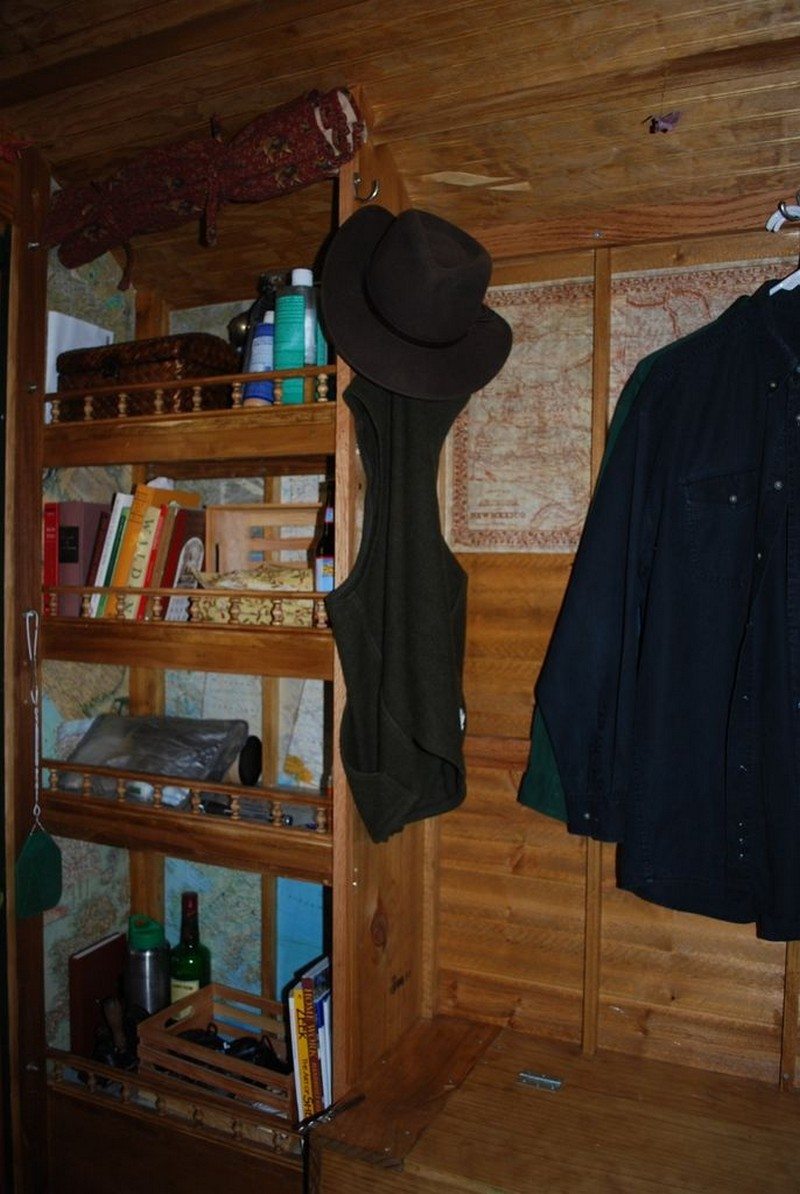 With autumn here I felt it was time to deal with the dreaded stove. I made a hearth area in the corner, tiled the riser with slate, covered the walls with 14 gauge flashing, covered that with fire shield board, inserted a wall thimble, and placed the pipe and stove in the wagon. In case of rough driving conditions, the stove is screwed to the deck, and two large eye screws attach it to the back wall. It is unlikely to move in anything short of a rollover.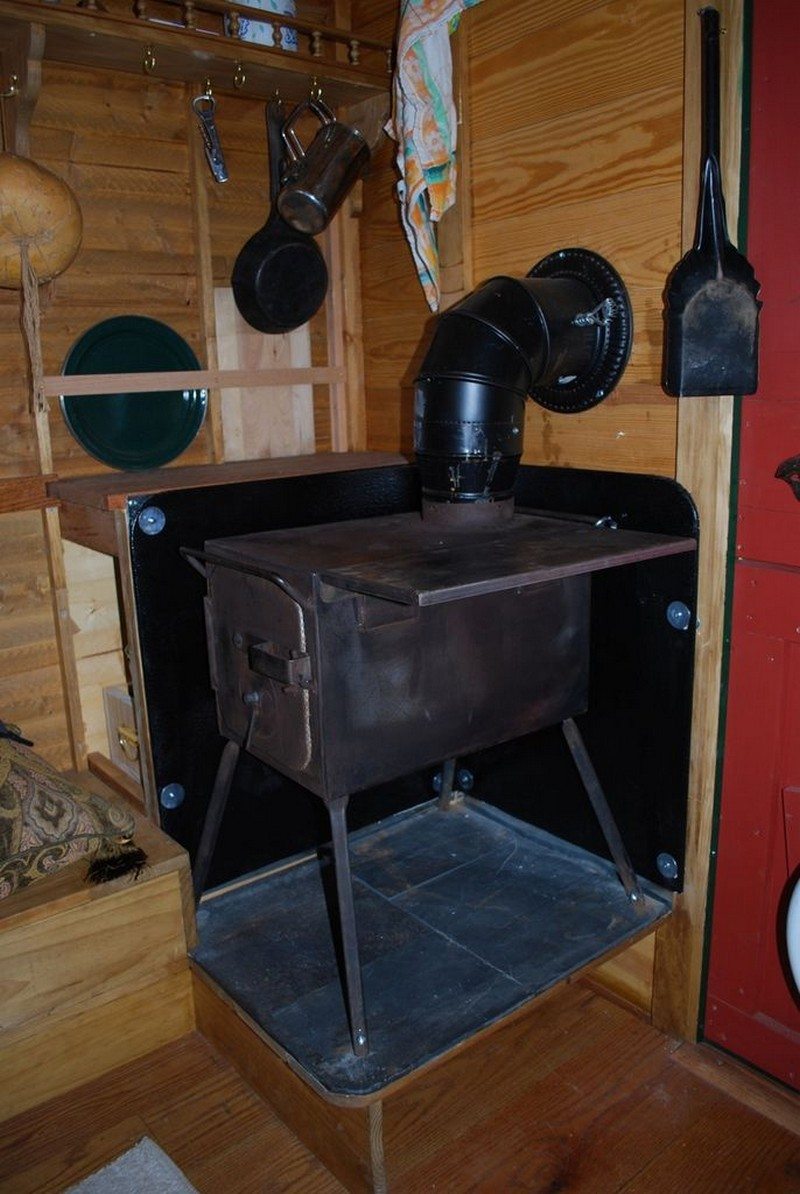 Only with time will the wagon really take on a personality as it get lived in and things are arranged "just so". Like a ship or any small living space, a good deal of thought needs to go into every little detail, especially when it comes to storage. I think it will help me minimize and is now my real "escape pod", whether its to get to the mountains or beach, or to just someday hit the road.
Thanks to paleotool for this great project!