Love to cook, and being outdoors close to nature? Why not create a space that combines the best of both worlds!
You don't have to miss spending quality time with your friends and family because you're in the kitchen busy cooking. An outdoor kitchen allows you to entertain while cooking for your guests. And you don't have to spend a fortune to build one!
This deck kitchen is a great example. The owner didn't spend a lot of money building it as most of the parts came from a 1993 camper. The sink ,fridge, stove, and drawers were all reused from the old camper.
Would you like your own deck kitchen?
Click on any image to start lightbox display. Use your Esc key to close the lightbox. ?
Materials:
2" Wood – for framing
18 inch 60 pound Drawer Slides
Drawer Handles
Hinges
1×4 Ship Lap Boards
1×6 Ship Lap Boards
3/4" Plywood
Old Countertop
Old Sink
Old Drawer Fronts
Screws
Wood Stain and Seal
Wood Glue
Silicone Sealer
3% Hardener
Polyester-based Resin
Painter's Tape
Tools:
Tape Measure
Table Saw
Jigsaw
Drill
Brush
Belt Sander
Caulking Gun
Putty Knife
Steps: 
This is the 2 foot wide by 10 foot long frame.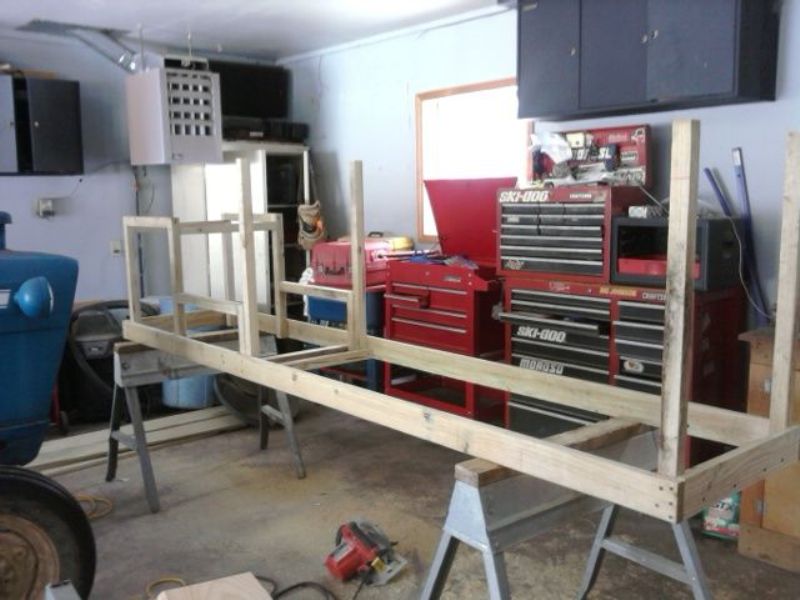 I made doors from 1by4 pt and 1 by 6  ship lap boards. Here is also the frame work for the drawers. Stained  provincial.
Here are the 3 drawers i made with 18 inch 60 pound drawer slides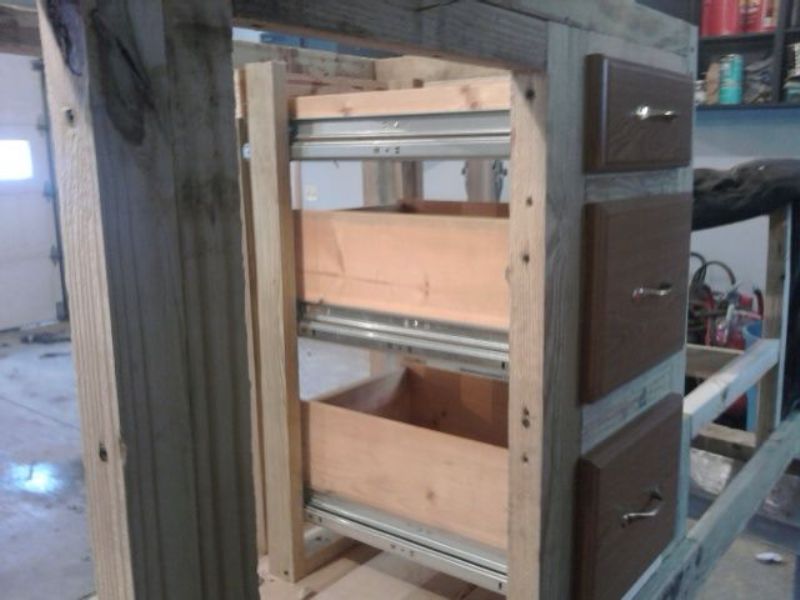 Here i am starting the fridge cabinet and upper cabinets. It is exactly the same size as the kitchen that was in the camper.
Continued Page 2…