Next step is to mount the peg board. Using the stud finder mark the studs and the desired workbench height on the wall. Also mark the alignment of the bottom of the 1×4 Pine slats at around 4-5″ above your workbench height. It is important that these are really aligned – the top of the slats don't really matter. Attach the 1×4 Pine slats, with the studs on the center of course. :)
Place your work desk on two saw horses or any support that could hold the work desk for you. It is best if these supports places the work desk on your desired height.
Mark the hinges respective to the Pine slats that mounts your pegboard, and also on the 2×4 backboard on attached to your work desk.
NOTE: Secure the hinges on the workbench first before attaching it to the pegboard.
Double check your work; see if the hinges are installed properly and that there aren't any issues with opening and closing the work desk. Then, in this particular example, the cores used came with plastic plugs that go into the end. These plugs are installed on the trim side of the work desk, as shown in the photo below. But your table leg installation would depend on the material you plan to use. :)
Attach the frames around the pegboard. Use 2×2 corner braces to hold the frames by attaching them to the pegboard support slats. And that's it!
If the sides are too unsteady for you, you can glue a wood piece to the frame (NOT the wall).
For storage of the table legs, position some nails halfway on the top frame to hold the legs.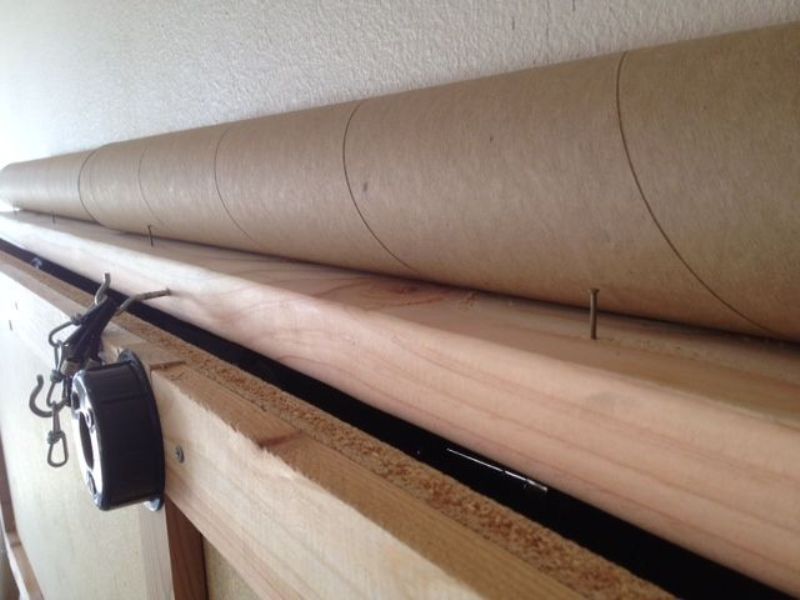 And you are done! :)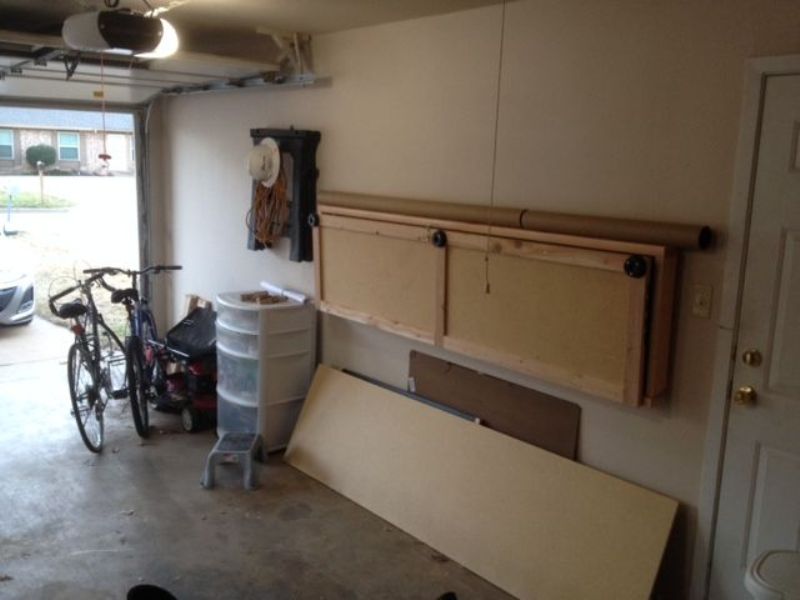 Thanks to WorkBoots09 for this idea!